5 Ways To Get Your Hair Done On The Cheap
Wednesday, November 19th, 2014
Getting your hair done can be expensive. In New York City, the average women's haircut costs a whopping $73.  Do you know how many baby necklaces and collared shirts I could get for $73 on a weekend thrift excursion?! SO MANY.
For the fashionable ladiez out there, hair is serious business. I'll be the first to admit that I've cried over a bad haircut before.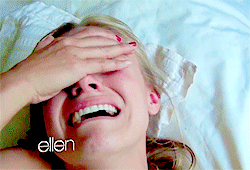 I am not afraid to get dramatic. (source)
So how do you save your pennies when it comes to your 'do, but walk out of the salon tear-free? Lucky for you, this cheap bitch has a few suggestions.
1. Go to a hair school.
The CB writers are big proponents of hair schools. Professionals assess the services and guide each student before they get to work on your hair, and check up on them during the process. The stylists-in-training get hands on experience, and you get pro services with pro products for a fraction of the cost.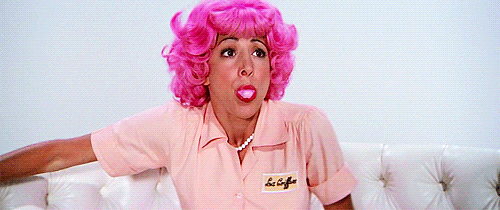 I'm 99% sure a student won't turn your hair pink. Unless that what you ask them to do. (source)
Reserve your entire day if you want a color and cut from a beauty school. I've spent 2 hours there for only a hair cut, and 4 hours for a color. Instead of stressing about getting out in time for whatever you've planned that day, just clear your schedule. You also sign a waiver beforehand, accepting that if something goes wrong, it's not the school's fault.
Every time a new stylist works on your hair, you take a risk. IMO, having a student work on my hair is just as risky as dying my hair myself or going to a salon with a deal. Hair schools are my go-to cheap hair solution.
2. Hit up Groupon or Lifebooker.
Groupon and Lifebooker (a discount site specifically for beauty services) offer a variety of hair service packages at a major discount, but make sure you know what you're getting. Look up reviews of the salon on Yelp. Call before you purchase and make sure there's no waiting list, in case you need an appointment at the last minute or before a big event. Occasionally salons will tack on extra fees at the appointment, so ask if it costs extra for long hair or specific processes. Groupon and Lifebooker are also a great way to shop around for a permanent hairstylist.
3. Ask about new client discounts and loyalty programs.
Some salons will give a discount for a client's first visit. Or, If you frequent a salon, ask if they have a loyalty program, i.e., 30% off after five haircuts. Hairstylists aren't pair hourly, even if they always work at the same salon. They're paid per service. It's in a stylist's best interest to keep you as a consistent client, so they're likely to work with you on price if you're willing to be a loyal customer.
4. Name your price.
Walk into any beauty supply store and look at product prices. You'll soon realize that when you go to a salon, you aren't paying for products, you're paying for a professional's time and energy. Time is money!
If you're looking for a walk-in appointment, have an idea of what you'd like to pay for your services. Don't ask for an OBSCENELY low price of course… you're not going to get a $200 dye job for $30 just because you asked. Also that's insulting, and it's not a good idea to make someone angry if they're holding your hair fate in their hands.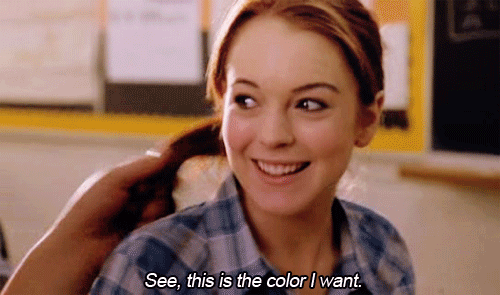 …but not for $30, bitch. 
Here's an example: you don't want to spend more than $100 dollars for a cut and color. But the salon down the street is taking walk-ins, and charges $30 for a haircut and $90 for single process hair color. Tell the stylist your preferred price, and see if they'll work with you. It's better for them to work at a lower rate than not work at all. They may throw in a deep-conditioning treatment or blow-out with the services, or lower their rate to something you both feel comfortable with.
5. Do it yourself.
Doing it yourself, of course, is the riskiest of these options. But sometimes when your sh** gets f**ked up, it feels a little better knowing it's your own damn fault. If you're growing your hair out, save some cash by trimming it yourself. Just don't get crazy with the layers and style. If you want to go darker, pick up a boxed dye from your local drug store.
Just remember: if you want your hair to look like it was done by a professional…than get it done by a professional. If the idea of a bad dye job makes your body hair stand on end, then don't risk it with an at-home style.
---