Baby Necklaces Will Make You Love Your Wardrobe Again
Monday, November 17th, 2014
Current obsession: baby necklaces. The opposite of a statement necklace. With a tiny chain, a small but noticeable quirky charm, and a button-up shirt, you'll look clean and preppy without being boring. Didn't you hear preppy is cool again? It is. Refresh your fall and winter wardrobe with these simple sass-attack pieces.
I've been searching for baby necklaces at every possible opportunity, but here are my current staples.
Preppy Bitch
This necklace is from Missguided, one of my new favorite online stores, and cost only $7.58. It's small and classy but unexpected (because bad words) so it had to be mine.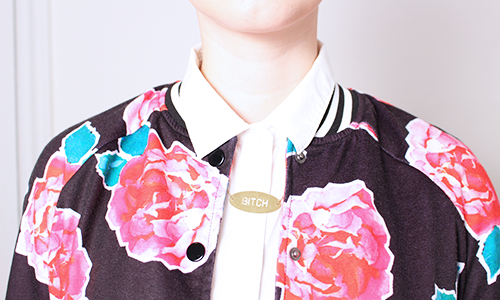 The jacket is from Missguided as well, but I actually found it at a consignment store for $12 with the tags still on, what whaaaat! Paired with the crisp white Joe Fresh button up and berry lipstain, it's rebellious schoolgirl chic.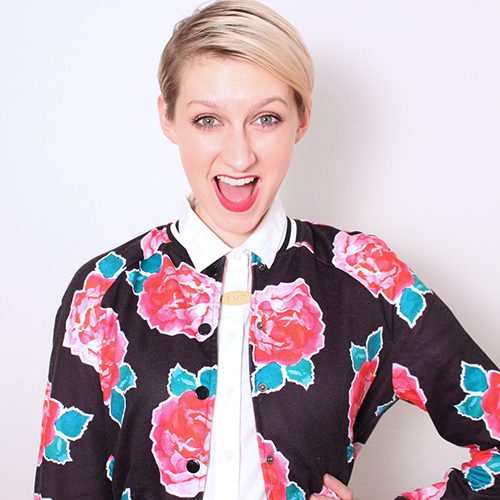 Let Me See Your Grillz
I saw sparkly teeth and red lips and knew this necklace had to be mine. I bought it on clearance at H&M for only $2.50.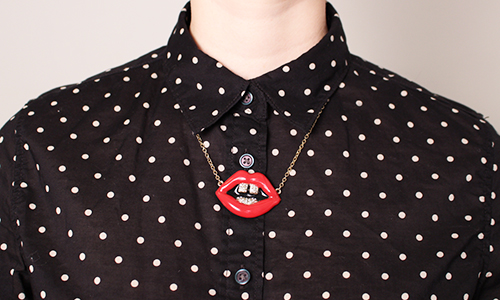 This necklace is definitely bigger and brighter than the Missguided charm, so I wore it with a small black and white polka dot printed button-up from Uniqlo.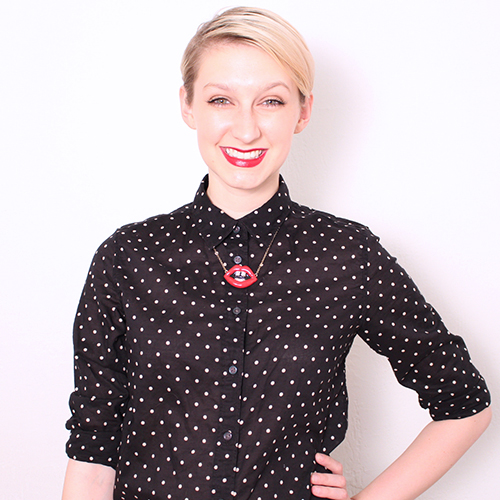 Little Lightening
This necklace is the most subdued out of the three, and is great little piece to throw on as your running out the door. Keep your outfit subdued for important meetings, school presentations, or any other occasion where grillz or a "bitch necklace" are not appropriate.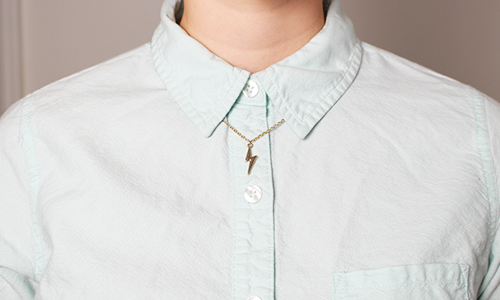 I wore it with a pastel green cotton button-up and natural makeup.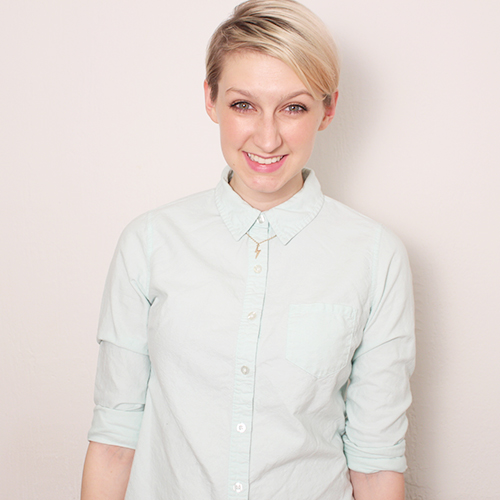 Will you try the tiny necklace trend? Let me know in the comments.
---