The DIY Upcycled Refashioned Knit Tote
Friday, November 14th, 2014
by Sheri Pavlović (the DIY Diva behind Confessions of a Refashionista)
I had an itchy knit
That on me just would not fit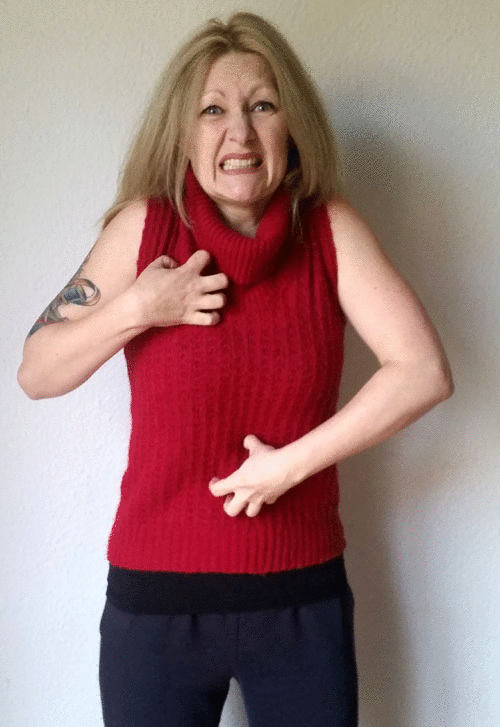 I grabbed my scissors and got to work
And created a bag for my shopping to lurk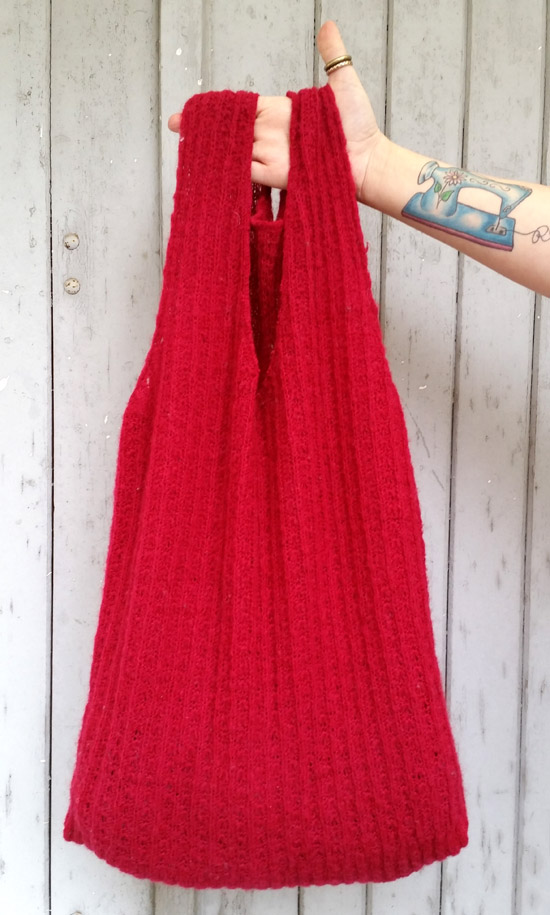 Okay, okay my poetry is lacking but this project is fabulous so let's get making our DIY upcycled refashioned knit tote!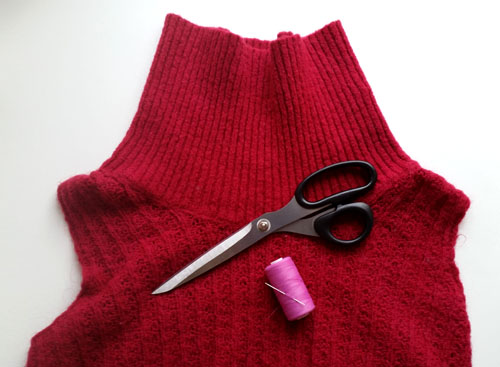 Snag a sleeveless turtleneck, scissors & some sewing gear (or strong fabric glue).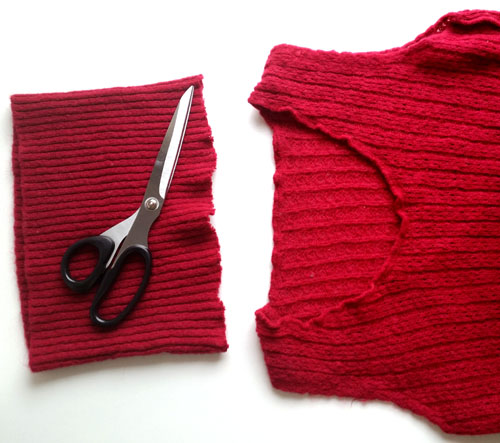 Turn the turtleneck inside out and chop off the neck as close to the seam as possible making sure to leave that neckline seam on the body of the sweater.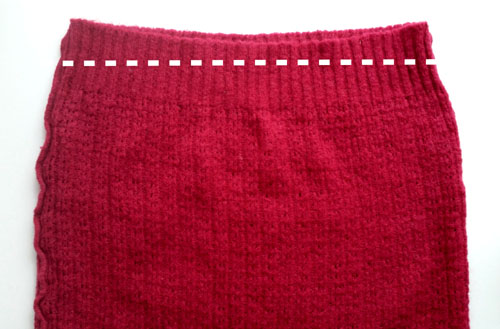 Securely hand or machine stitch straight across the bottom of the sweater (or simply glue together) and flip your fancy new knit totebag right side out!
An insanely quick project that also makes a groovy gift or funky wrapping paper alternative!
Got a cheap & cheerful DIY tip? Share it in the comments below!
---