DIY for Guys: Ombre Denim Shirt
Tuesday, December 2nd, 2014
By Ryan Graham
So there I was, shopping at the Midnight Madness sale at Urban Outfitters, when I spot the most amazing denim shirt of life. I knew in that moment I would own that shirt. I fight the crowd, grab it and immediately have my dreams shattered. $75 for a "vintage" denim shirt was waaaaaay out of my price range. I left the store defeated.
But then I was all like: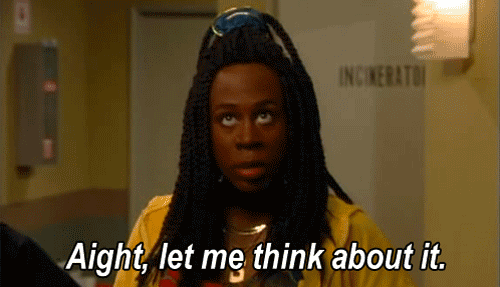 (source)
I can totally do this on my own! And so I did.
Here are 5 steps to making your very own ombre denim shirt. All you need is a denim shirt, a bucket, bleach and a little patience. Then VOILA! You're 50 shades of cool.
Step 1: Gather your supplies.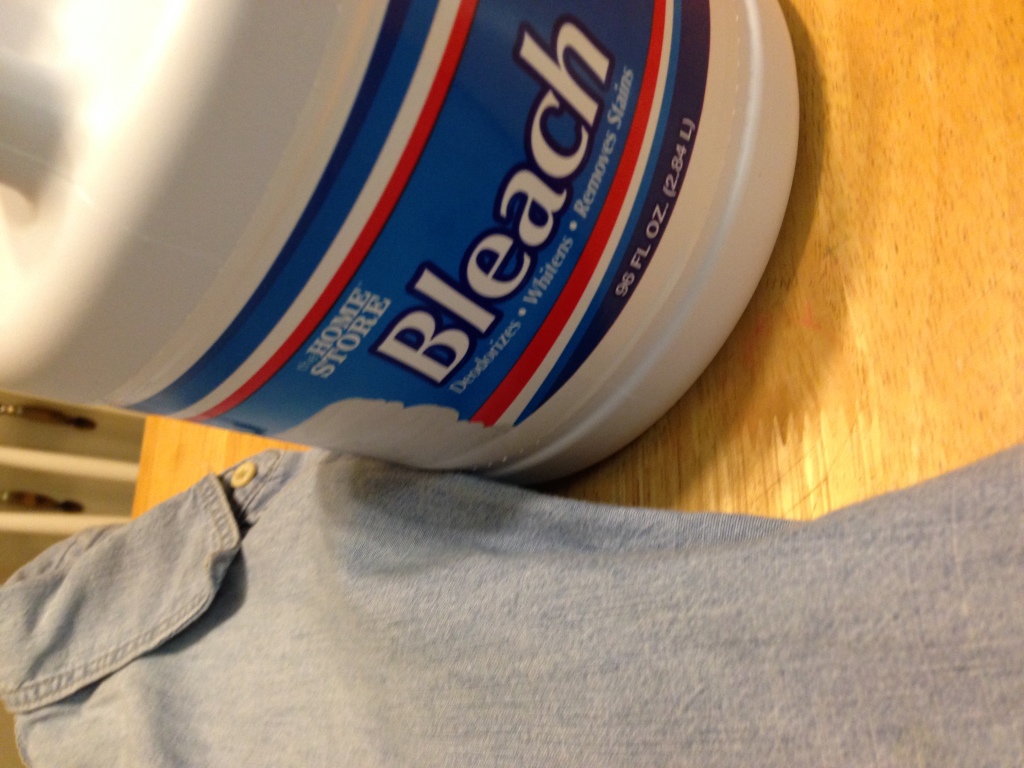 I headed to the nearest Plato's Closet to find a used denim shirt. Check out any thrift stores to find the shirt. Mine was 10 bucks. After that, I headed to the nearest grocery store and bought a gallon of generic bleach. Time to show Urban Outfitters how it's done.
Step 2: Pour it up.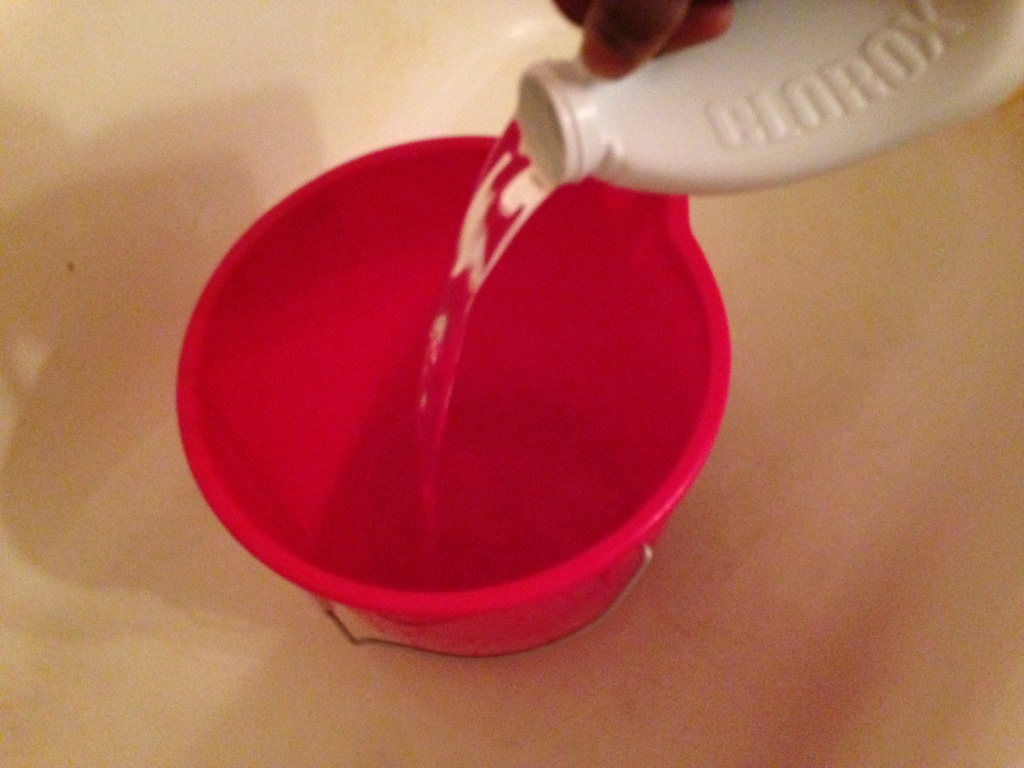 At home, I grabbed a mop bucket and filled it 1/4 of the way with bleach.
NOTE: Make sure when you do this you are wearing clothes you don't want to get ruined. A bleach splash will take color out of everything…EVERYTHING! I actually ruined a brand new pair of joggers. #sadday
Step 3: Dip the shirt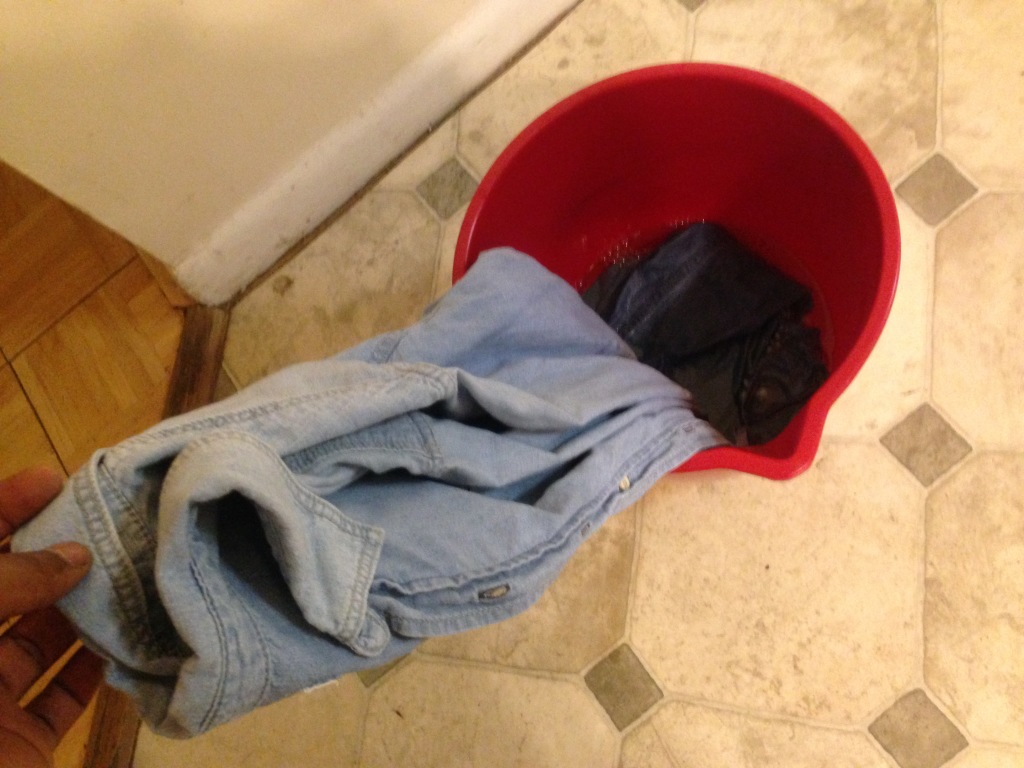 I folded the shirt in half and dipped it into the bucket of bleach. Dip the shirt in as far as you would like. I went about halfway up, just below the pocket of the shirt. I pulled the shirt out of the bleach for a bit after dipping to allow there to be a color difference between the fully bleached shirt, and the original denim color. This creates the "ombre" effect.
Step 4: Let it soak in
Like a good seasoning, I let the denim soak in the bleach for about 3 hours. I wanted to make sure the color was completely stripped from the bottom half of the shirt. I fully intended on doing laundry while the shirt soaked, but ended up binge watching House of Cards on Netflix….because, Netflix.
Step 5: Drying the Shirt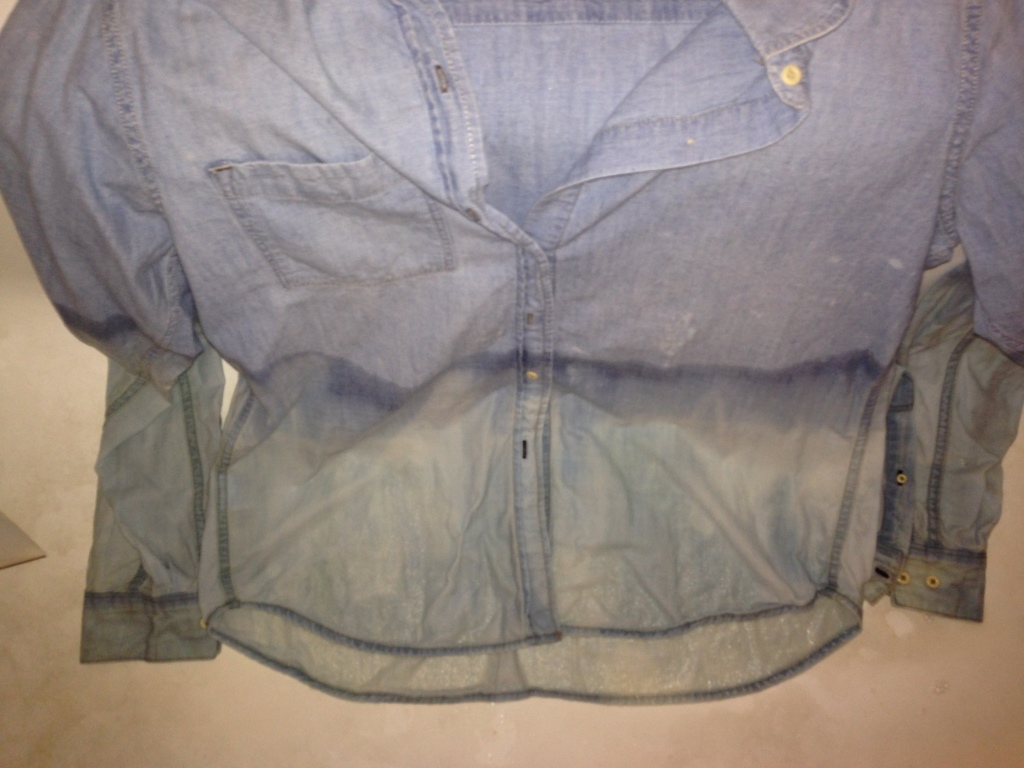 After the shirt soaked for a few hours, I took it out and let it dry in my bathtub. I was afraid to hang the shirt anywhere because the dripping bleach might ruin carpet, so I thought… why not clean my tub and dry my shirt at the same time?
The Results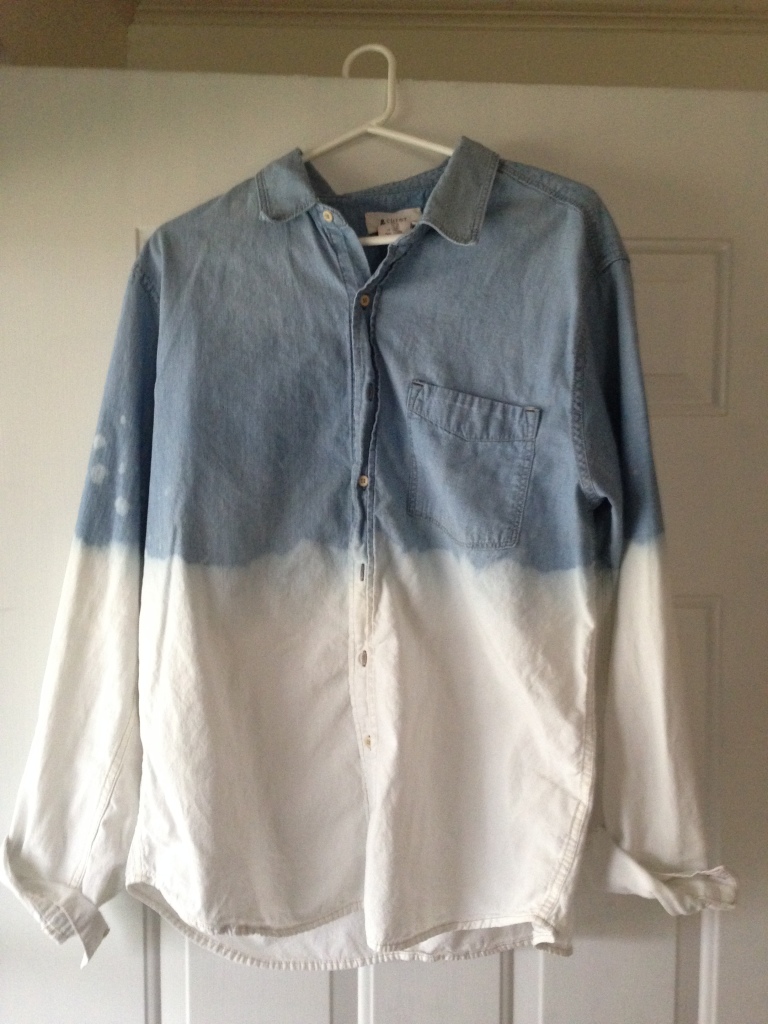 $15 and 4 hours later, I had a cool twist on the classic denim shirt. I styled the shirt with a dark grey thermal, a pair of  black chinos and chukka boots.  Take that, Urban Outfitters!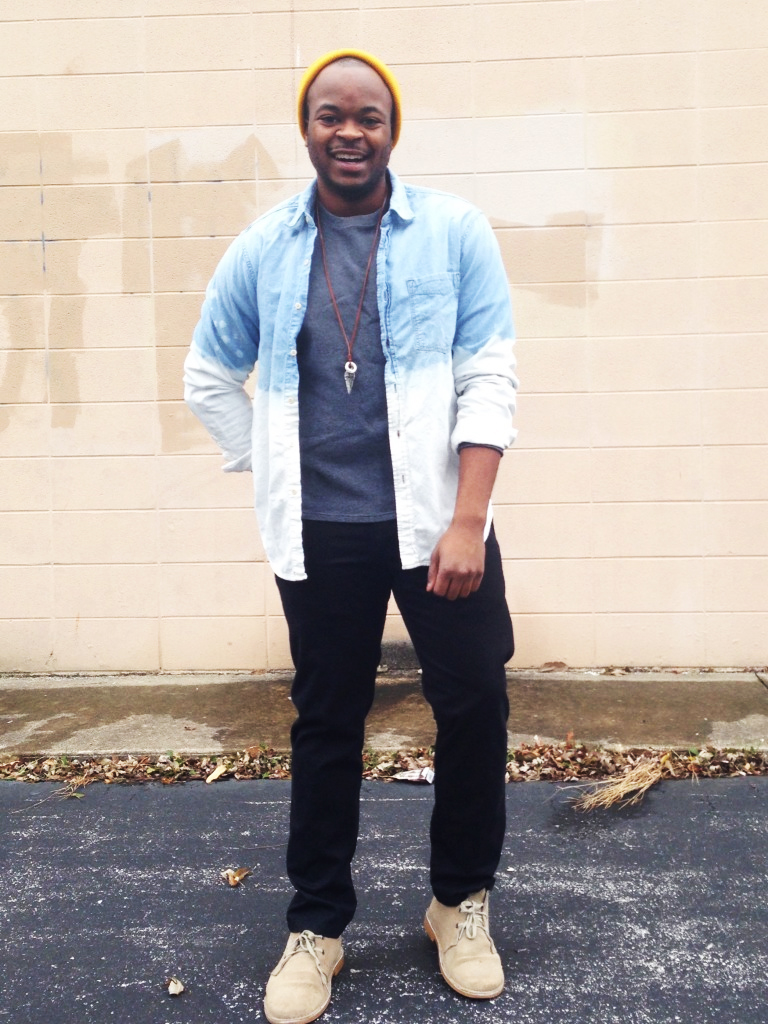 How do you do denim?!
---