5 Need-To-Know Tips On How To Shop For A Jumpsuit
Sunday, January 4th, 2015
My love for jumpsuits has been widely publicized, but it wasn't until recently that I found my soul mate. I've tried on at least 30 jumpsuits in the past year…only to be disappointed by the majority of them. That was, until one fateful day, while I was supposed to be Christmas shopping for my loved ones, I found a DKNYC jumpsuit, originally $159 dollars, for a mere $45 on clearance. This jumpsuit was the one. I was ready to commit (for at least a year) to this classic, sleek, black jumpsuit. I'm in love, and I don't care who knows it!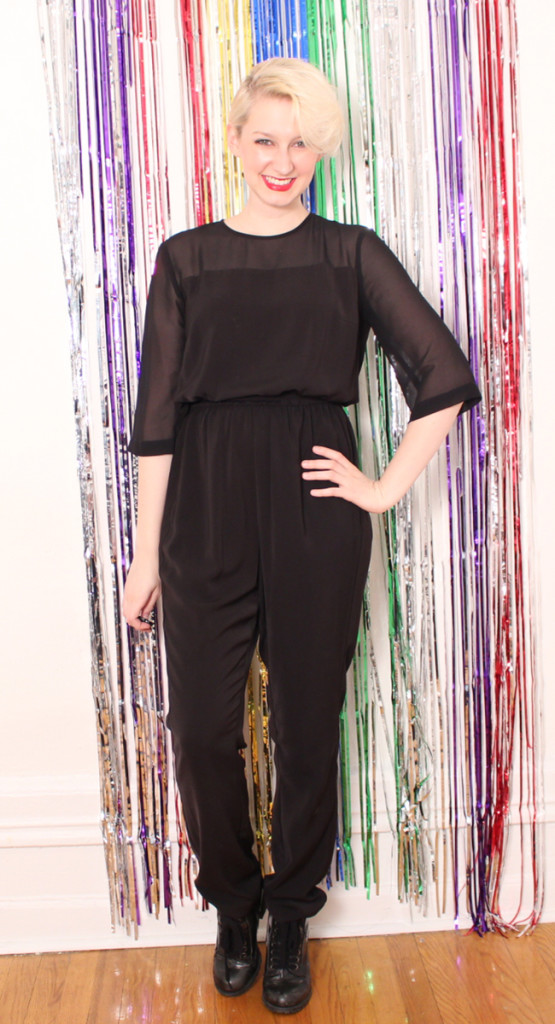 In the year-long debacle it took me to find the perfect jumpsuit, I learned a few things along the way. Here's what you need to know before buying a jumpsuit.
1. Consider practicality.
As beautiful as they may be, jumpsuits are not particularly practical. They're an eye-catching piece, which is great for special occasions…but not necessarily for a day at the office. Plus, you have to take your entire outfit off to go to the bathroom, which personally makes me feel a little weird in public restrooms. Before you buy a jumpsuit, ask yourself how often you'll be able to wear it. A red piece with cutouts may look gorgeous on, but if you work a 9-5 job, you may want to go with something more simple. If you're a bartender, maybe a red piece with cutouts is the best option! My personal rule of thumb is that if you can't wear it at least once during your typical week, save your money and pass.
2. If it doesn't fit perfectly, move on.
Jumpsuits are fickle in terms of fit. Almost every time I've tried one on, I've thought, "are these made for AMAZON WOMEN?!" because the legs are so f**king long. There's a lot of elements that have to work together in a jumpsuit. If you are a woman that isn't shaped like Karlie Kloss (just like the majority of vagina-possessing individuals on the planet), you'll probably have issues finding a jumpsuit that's the right length, width, bust size, etc. If it doesn't fit, and you don't have the resources to fix it yourself, (a.k.a. sewing skills or the money to pay a tailor) don't spend your hard earned cash. Someday your jumpsuit Prince Charming will come…or Princess Charming, if that's how you roll.
3. The shoes make the outfit.
Shoes are an important element to every outfit, but especially when wearing a jumpsuit. Heels are pretty much a necessity. If you've found a jumpsuit you really like, but don't want to spend another $50 on shoes that match, consider buying a suit that already matches an option in your shoe wardrobe. Jumpsuits can be an elegant and unique outfit choice, but they can easily be f**ked up with the wrong pair of shoes.
4. Think about your underwear. Really.
Jumpsuits are the worst when it comes to panty lines. Often jumpsuits are tight fitting with no pockets, and thus provide little forgiveness in the underwear area. Also, why are panty lines a thing that women care about? Everyone wears underwear. I think I'd be more concerned if a woman was wearing a tight fitting outfit without underwear. I guess that's a personal choice and all, but I am pro-underwear over here. But I digress.
If you think to yourself, "I'll just wear a thong! Then everything will be fine!" and you hate wearing thongs, then maybe this jumpsuit isn't you jumpsuit soulmate. If it's so tight you can't wear underwear at all, and the idea of not wearing underwear makes you feel icky, maybe think twice before purchasing. In my experience, jumpsuits that are loose fitting and come with a ribbon tie for the waist are the most underwear-friendly. The folds in the back will help hide any panty lines. Jumpsuits with pockets on the back are also a good option.
5. Make sure it's everything you want and more.
Jumpsuits are not cheap. They're hard to find at fast fashion stores because they're not very versatile, and thus don't sell well. When you can find them at fast fashion stores or from a cheap department store brand, they typically have weird embellishments or strange cut-outs that don't even look good on the model. If you really want a jumpsuit, don't spend a massive hunk of cash on something you aren't completely in love with.
A little over a year ago, I was on a mission to find a jumpsuit. I found one for around $30 (if I am remembering correctly) on the Urban Outfitter's clearance rack. It didn't fit perfectly in the chest, and you could see any sort of shapewear underneath, but I figured for $30, who cares?
I wore it once. Ten months later, I was $30 poorer, selling it Buffalo Exchange for a fraction of what I originally paid. It looked fabulous for one New Year's Eve party, and one rooftop photo shoot.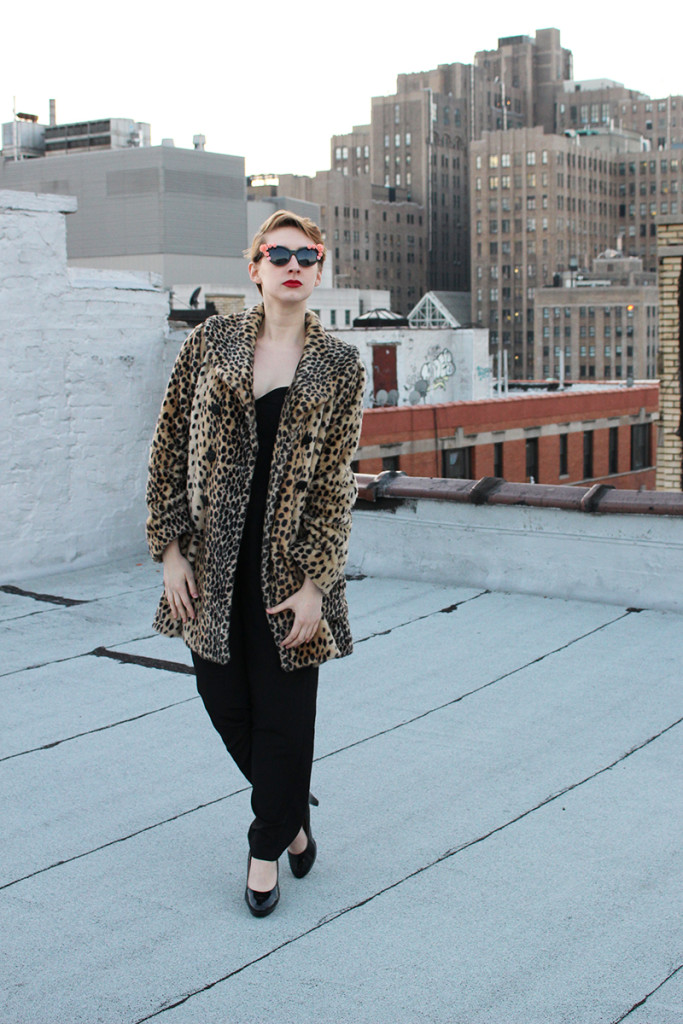 Moral of the story: If you're going to spend your money on a jumpsuit, make sure it's perfect, or else it's going to sit in your closet with no purpose. And if you're going to own a jumpsuit…it's purpose should be to make you look fabulous.
Happy shopping!
---