Pastel Colored Pixie Cuts That Prove Fairy Hair Is Better Than Mermaid Hair
Wednesday, March 25th, 2015
"Mermaid hair" is a thing right now. It is having a major moment. Ask any fashionable lady under age 30 who's used Pinterest or Tumblr and she'll know exactly what "mermaid hair" is. Made popular by rumored lip injection enthusiast Kylie Jenner, if you have "mermaid hair," you have long, thick hair in a pastel or neon hue, invoking visions of shiny scaled mythical sea creatures. But as a short-haired lady who loves her some Manic Panic, I feel the need to make an official statement on mermaid hair. And that is, fairy hair is better.
Fairy hair is a term I am coining right now. When this blows up on Tumblr, credit me, please. If luscious-locked women get Princess Ariel as their mascot, then I'm calling Tinkerbell for those of us with pixies and short bobs. Tinkerbell is way sassier than Ariel anyway so, win-win for us.
To prove that colored and cropped is beautiful, check out the hair inspiration photos below. I know I'm going to have a hard time choosing which color I want to go for next.
Bright Blue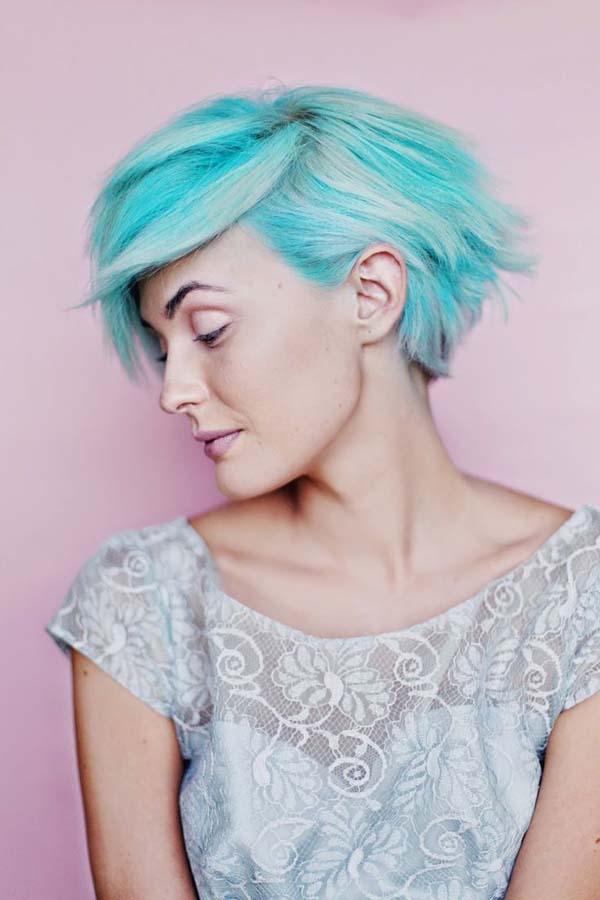 (source)
You can achieve this aqua color using Manic Panic's Atomic Turquoise, but you might need a little bit of help getting it out of your hair later.
Cool Purple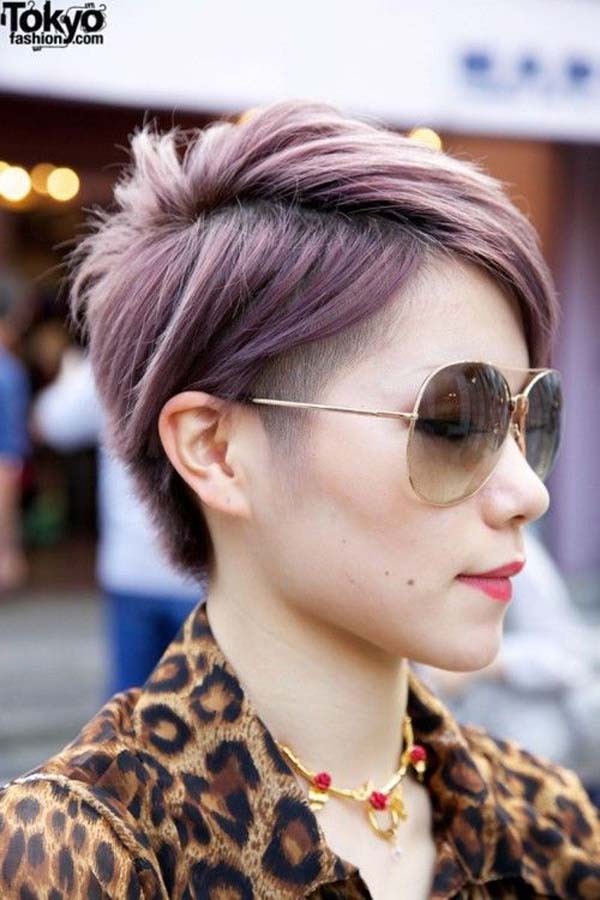 (source)
This purple tone has a cool, grayish hue to it. Silver hair is not just for grannies anymore and is way trendy right now. For a cool pastel purple, dilute Manic Panic's Violet Night with white hair conditioner. If you're looking for a warmer purple, go with Mystic Heather.
Royal Blue Highlights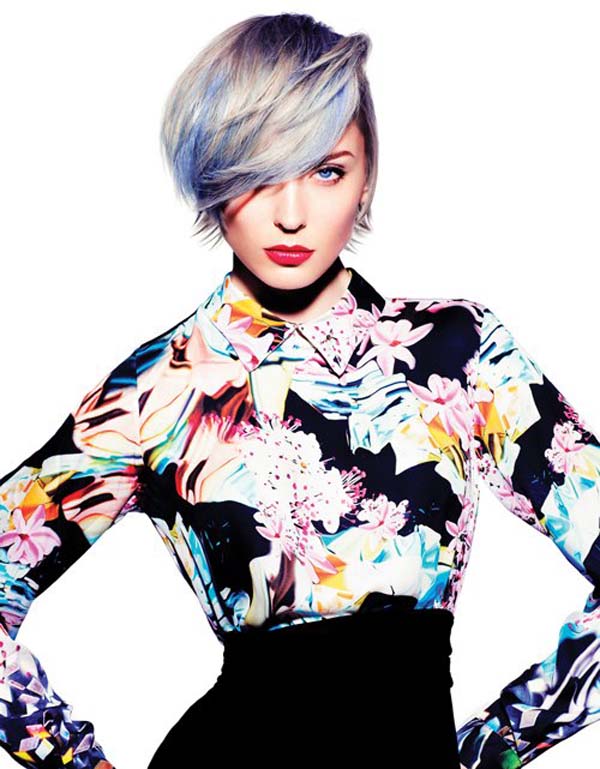 (source)
Don't want to dye your whole head? Try out a few streaks or highlights and see how you like it first! You can achieve this color with Blue Moon. Make sure to wrap your strands in plastic wrap after you paint on the dye, so it doesn't leak into other strands of hair.
Lime Green
(source)
I've been thinking about doing this shade of green next on my own hair. I have green eyes and I think it would look really trippy. I'm going to use Electric Lizard to get this shade, but won't dilute the dye with hair conditioner like I usually do. I want the full effect, no pastel shades this time!
Dainty Lilac

(source)
You could achieve this color with Mystic Heather and a lot of white conditioner. This looks like it has faded from a darker hue, but OMG I WISH MY HAIR HAD THAT TEXTURE. I love how this looks with a little bit of curl.
Rose Gold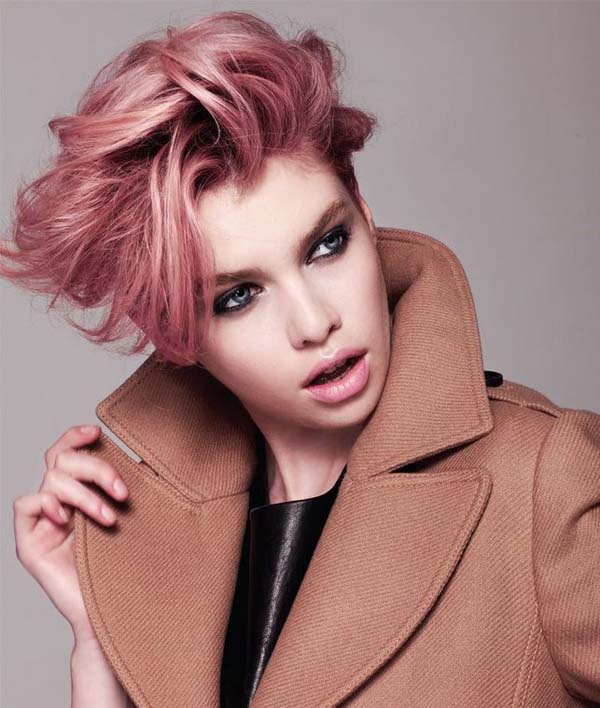 (source)
I've achieved this peachy pink color before by mixing Pretty Flamingo and Cotton Candy pink dyes together, then diluting the mix with hair conditioner. I love this color because it's girly and fun, and pink fades quite quickly so you can do another color ASAP!
Which color is your favorite?
---