DIY "My Cardio Is Crushing The Patriarchy" Jacket
Saturday, May 9th, 2015
In case it wasn't already obvious, I am a feminist. And when I saw a t-shirt that said "My cardio is crushing the patriarchy" on it, I knew I had to make something emblazoned with said quote. Using a Missguided jacket that I picked up at a thrift store and iron-on gold letters, I turned an already eye-catching jacket into a  piece that represents me in a nutshell. When you see this jacket, I know you'll want one…but this is one-of-a-kind, bitch! Go make your own misogyny killing glitter apparel.
Missguided only sells their clothes online, so I was pumped to find this varsity-style jacket at a thrift store for $11. I loved the look of this jacket on its own, but for whatever reason, I hardly wore it.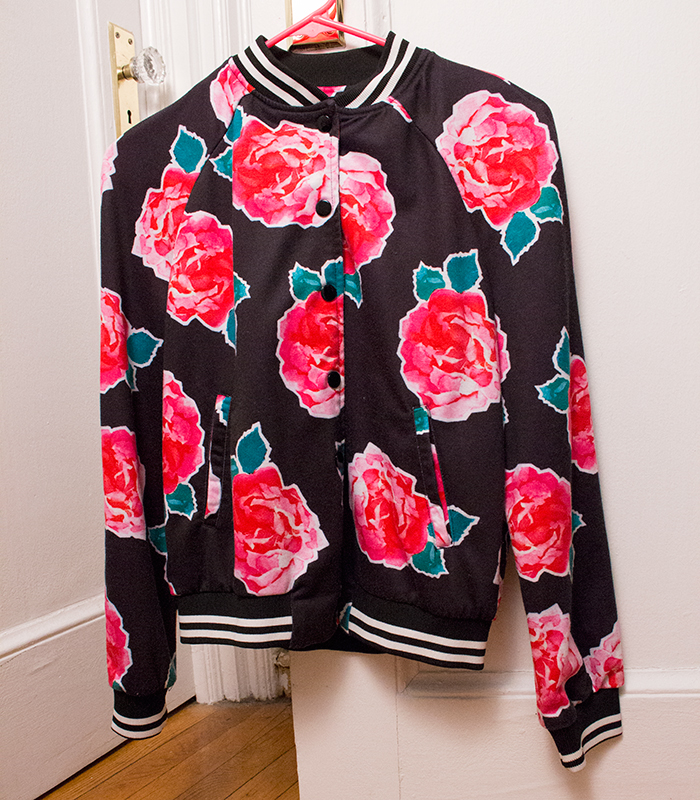 When in doubt, add glitter. I bought these Transfermations iron-on letters at Michael's for $5.49 a set. I needed two sets since the phrase was so long.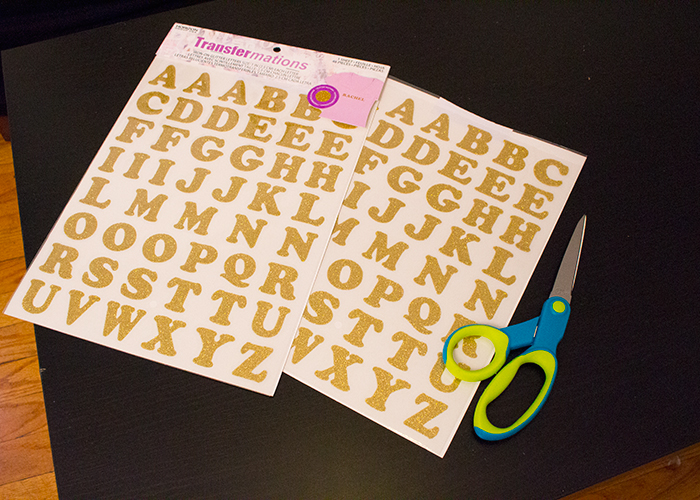 The letters were slightly difficult to work with. The letters had a soft layer of textured plastic keeping them a sheet of harder, smooth plastic. The instructions said to pull off the top layer of plastic, but you actually have to pull off both layers of plastic and set the letter on your fabric. It took me a pretty long time to take the layers off of every single letter.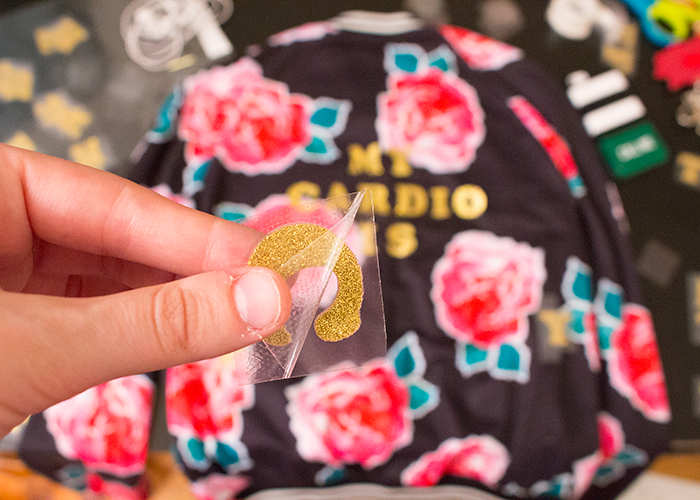 Once every letter was cut out, de-plasticed and in it's correct place (I double checked my spelling so many times), it was time to apply them to the jacket. I ended up grabbing a freebie t-shirt out of my Goodwill bag and cutting a piece of fabric to use a press cloth between the iron and the letters, but you could also use a pillowcase or sheet. I ironed it quite a few sides on the outside of the jacket, and once on the inside for good measure.
Here's the finished product: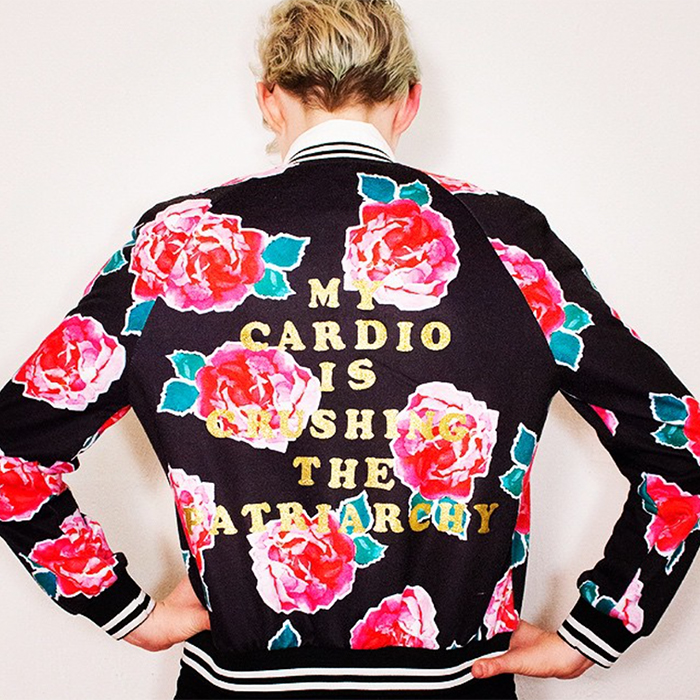 It's a little bit hard to tell in this photo exactly what it says, but in the daylight, you can read it just fine. I'm going to wear this everywhere in the next few weeks, before it starts getting too hot for jackets. I used a few extra letters on the front to write out "TCB" on the upper left side. It's like a fashion blogger letterman jacket!
What do you think of my feminist DIY jacket? Let me know in the comments.
---