A DIY Pride Tee That Doesn't Look Like A Unicorn Vomited On Your Clothes
Sunday, June 21st, 2015
Guys – I was waiting FOREVER for June to roll around so I could do five million LGBT pride month crafts. But if you've been following along with TCB for a hot minute, you know that it's been pretty quiet on the blog this month. Life has been busy as f********k lately…in a good way! Luckily, a combination of being finished with freelance projects, a job switch, and plans to collaborate on a DIY pride tee with M.E. of We Can Make Anything has once again kicked me into high-gear for this lil' blog.
Most gay pride gear looks like a unicorn vomited all over your ensemble. Yes, I'm down with glitter and multicolored clothing. No, I am not bathing in craft glitter, or wearing a rainbow tutu with rainbow Mardi Gras beads, all while carrying a rainbow flag. This is my first Pride after being all like "mkay, I'm going to let the Internet know about my queerdom now," so I'm down to rock some rainbow, but I'll be doing it in a classy way, thank you very much.
I decided to make a white, tie-front crop top with a geometric confetti pattern on it for this year's NYC parade. I started with a set of multicolored fabric paint ($6 at Michael's), and a plain white tee ($3 at Michael's).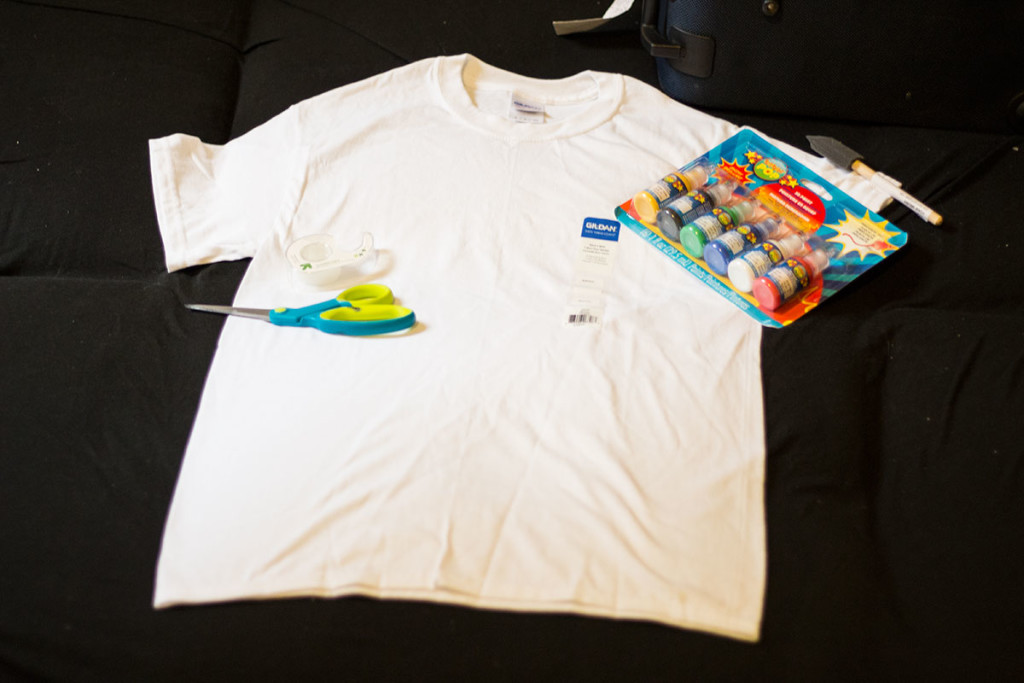 Before I started painting my shirt, I made the tee into a kind-of-cropped, tie-front shirt using this method.
My original plan was to use Scotch tape to stick triangle stencils onto my shirt, but I found it quite difficult to get each triangle in the same size and shape. Instead, I ended up cutting up some cardboard and making stencils. Each triangle side was 2 inches, measured out with a ruler, which is about as detail-oriented as I get.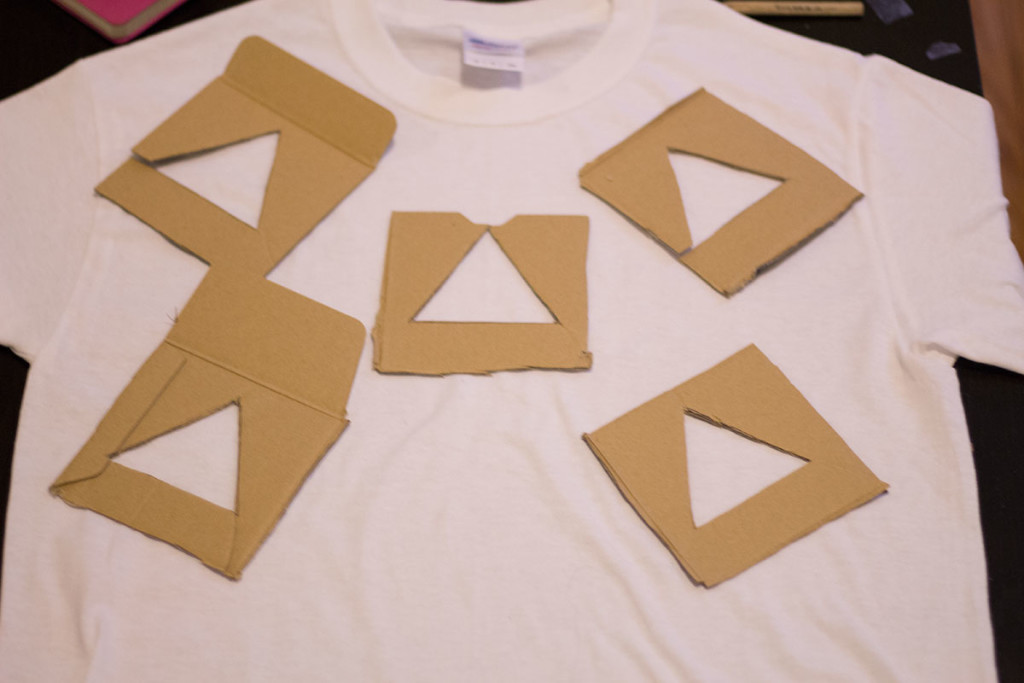 After I made my stencils, it was time to fill them in with paint. My fabric paint kit only came with red, yellow, blue, and green, so I had to mix up some orange and purple myself. I also ended up running out of cardboard and reused some of the stencils.
Before you start painting, make sure to put paper in the shirt so the paint doesn't bleed through to the back. I used a sponge applicator to brush the paint on. It gave the finished product a very smooth look. The cardboard stencils worked really well. The triangles didn't end up looking totally perfect, but I can live with that.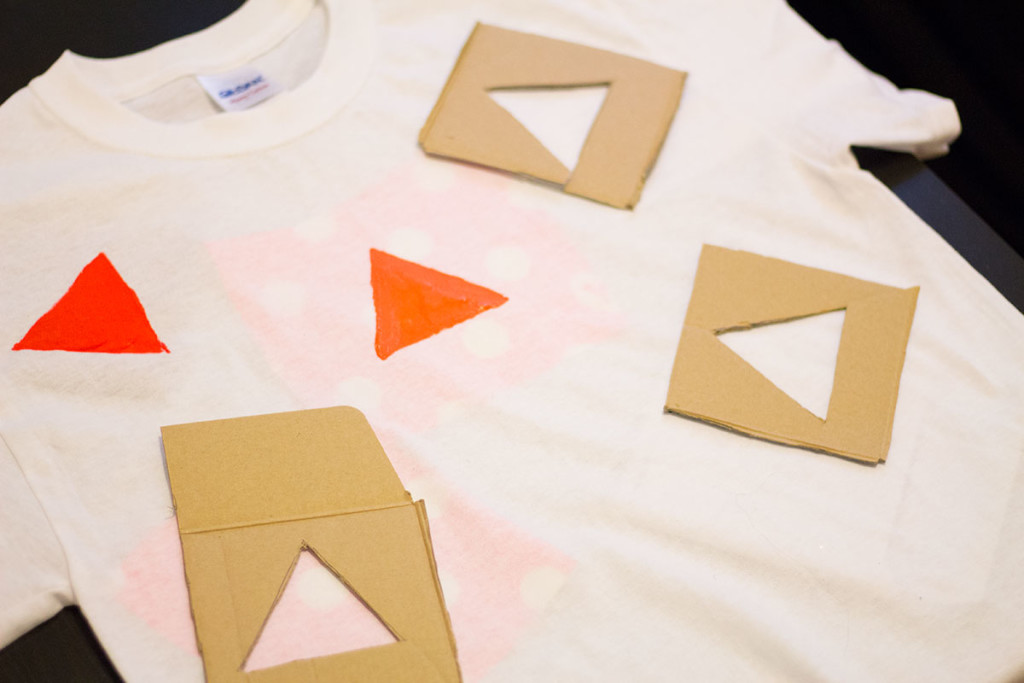 After a few hours, it was dry and ready to try on. I think the pattern looks a bit like confetti. I'm really happy with how it turned out. So happy, in fact, I'll probably wear it all year round. In fact, I'm wearing it RIGHT NOW AS A WRITE THIS POST.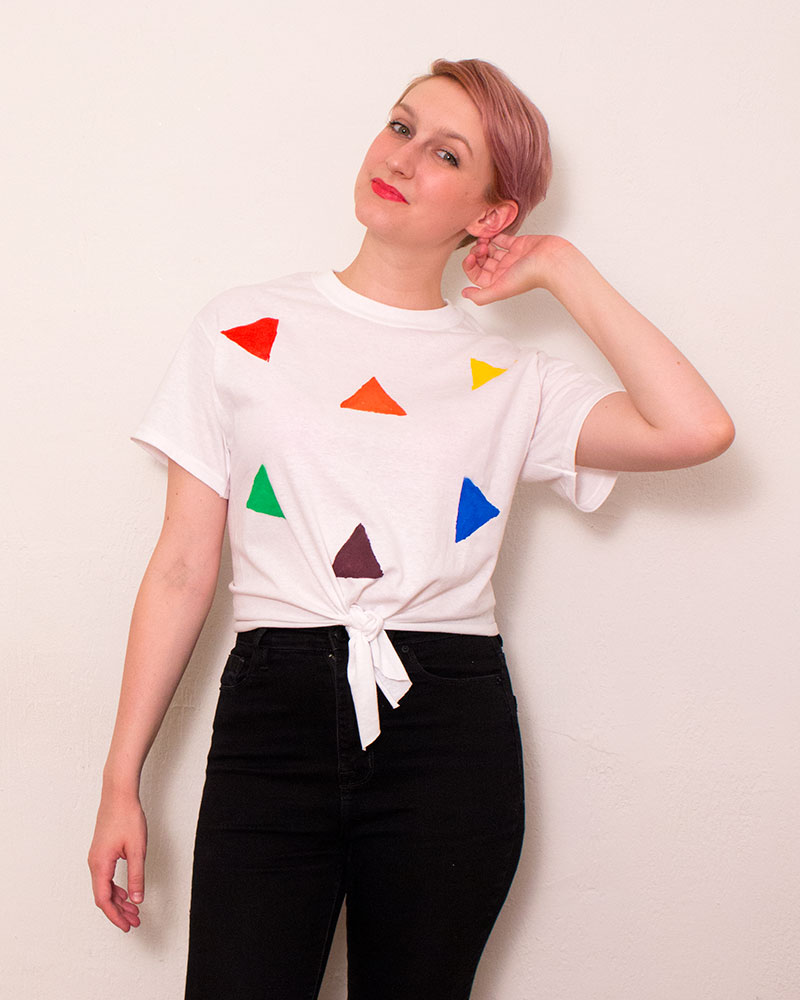 Also, don't ask me why my hair looks purple. It was an accident. I'm upset about it.
Now that you know how I made my top, head over to We Can Make Anything to see M.E.'s super-cute, musical theater reference pride shirt. IT'S SO CUTE I CAN'T EVEN HANDLE IT, I'M HAVING A CRAIG-FROM PARKS-AND-REC-LEVEL REACTION.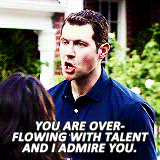 Here's her super cute tee, and here's a link to her post. Read it!!!!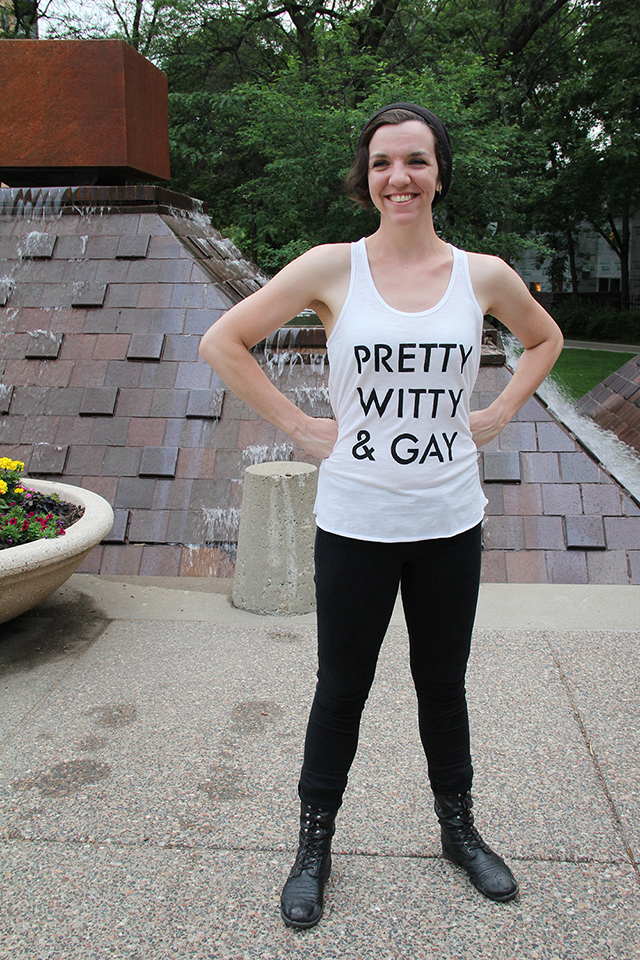 ---