Celebrate Marriage Legalization With These Stylish As F**k Gay Wedding Photos
Friday, June 26th, 2015
Today is a historic day in the United States, because in case you haven't heard, gay marriage is now legal in all 50 states! Obviously the queer girl founder of this blog is jumping for joy, but incase you need a bit more visual stimulation to get the happy tears flowing, here's some STYLISH A F**K same-sex marriage photos to gaze upon.
LOOK AT THAT FUCKING FASCINATOR AND THAT COLOR-BLOCKED SUIT.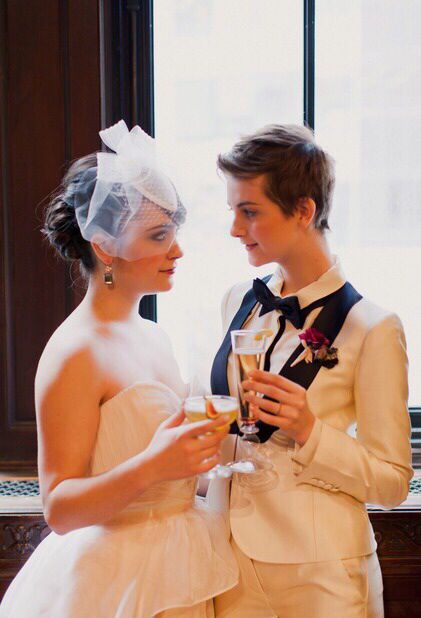 THAT PINK TIE. THAT SKINNY TIE. THOSE SUSPENDERS. THOSE MOTHER FUCKING BANNERS.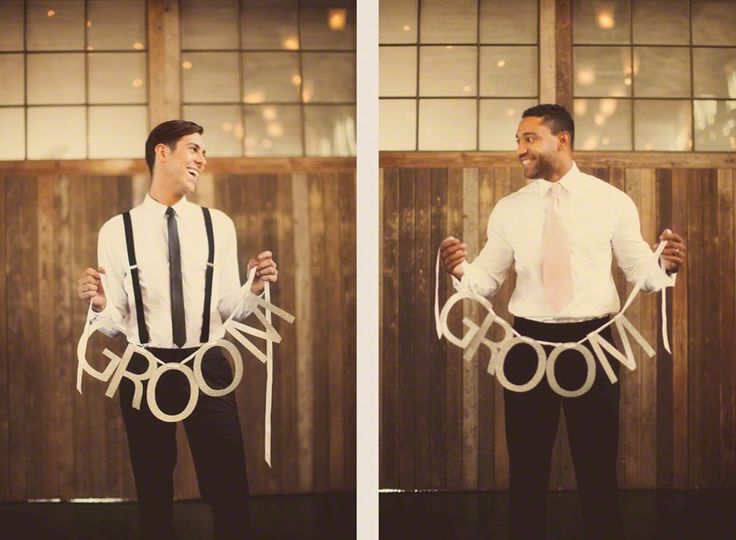 I'VE NEVER LOVED BOHO LESBIAN CHIC SO MUCH.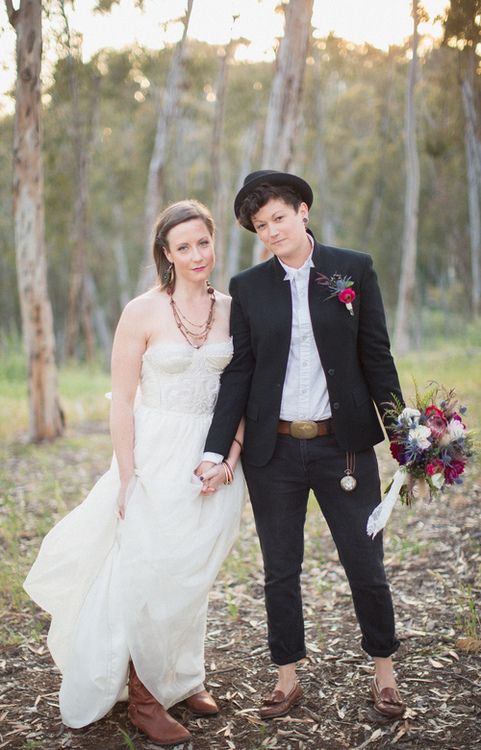 CAN'T GET ENOUGH OF THESE PATTERNED SHIRTS AND BOW TIES RIGHT NOW.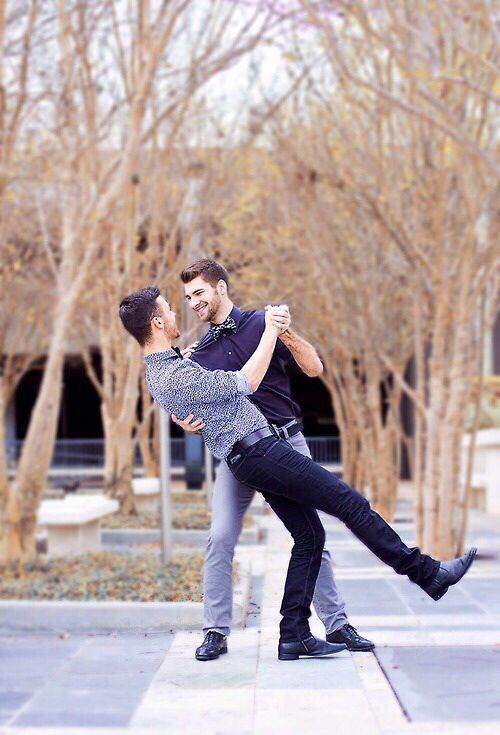 ROMANTIC GAY BEACH VIBES FOR DAAAAAAYZ.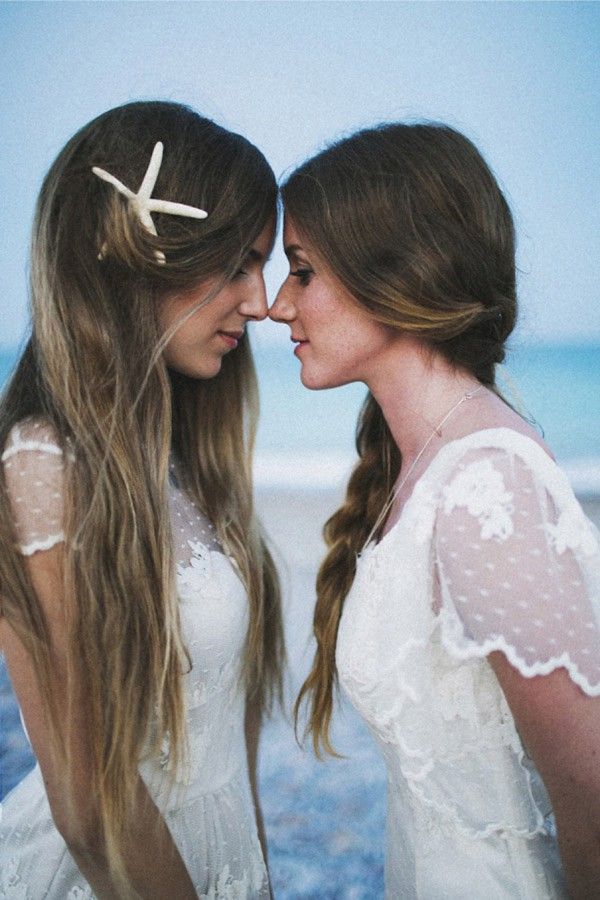 **SO STYLE, MUCH CUTE, WHAT EVEN, CAN'T HANDLE**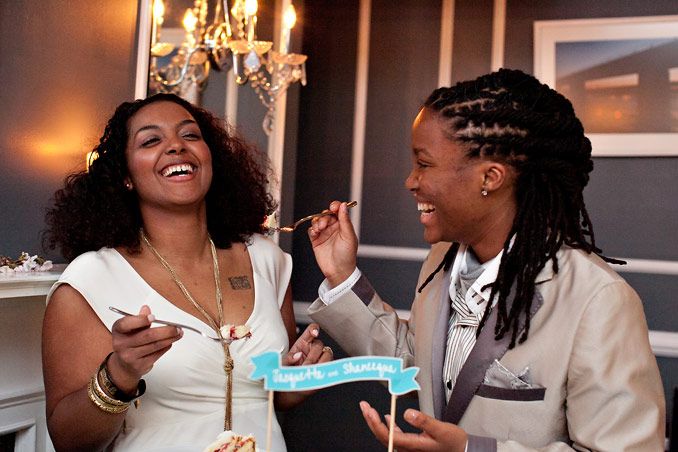 FLOWER CROWNS ARE NOT JUST FOR MUSIC FESTIVALS GUYS, THEY ARE FOR BEAUTIFUL, PROGRESSIVE A.F. WEDDINGS.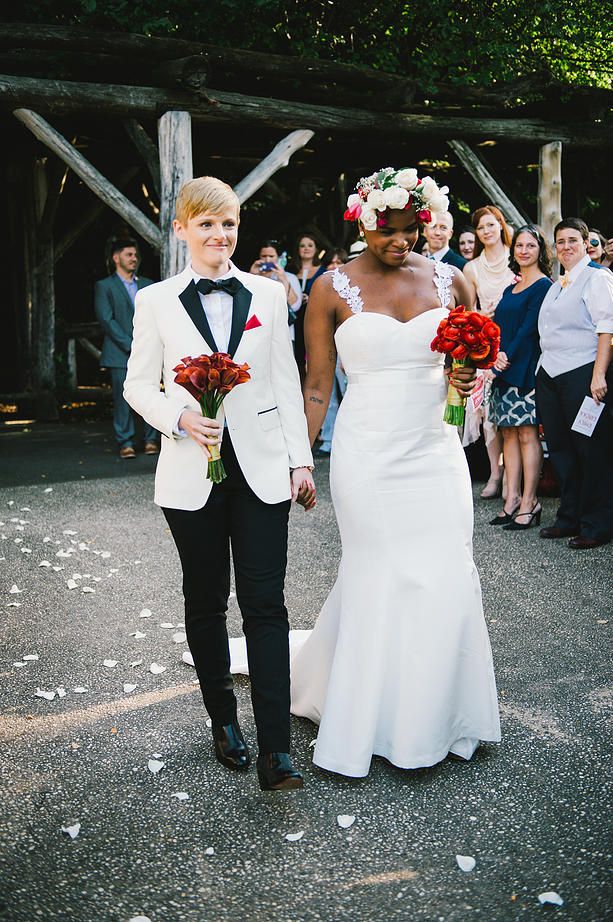 THE BEST POP OF COLOR I'VE EVER SEEN.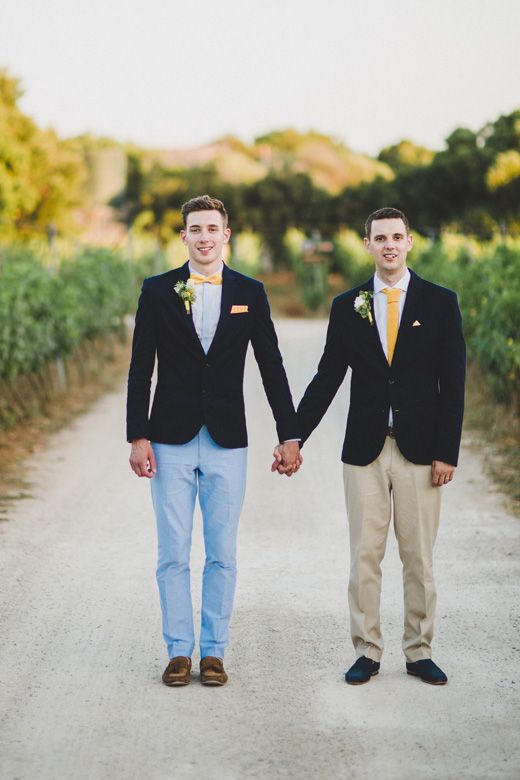 LOOK AT THOSE CROWNS AND THAT TRICKED OUT BROOM.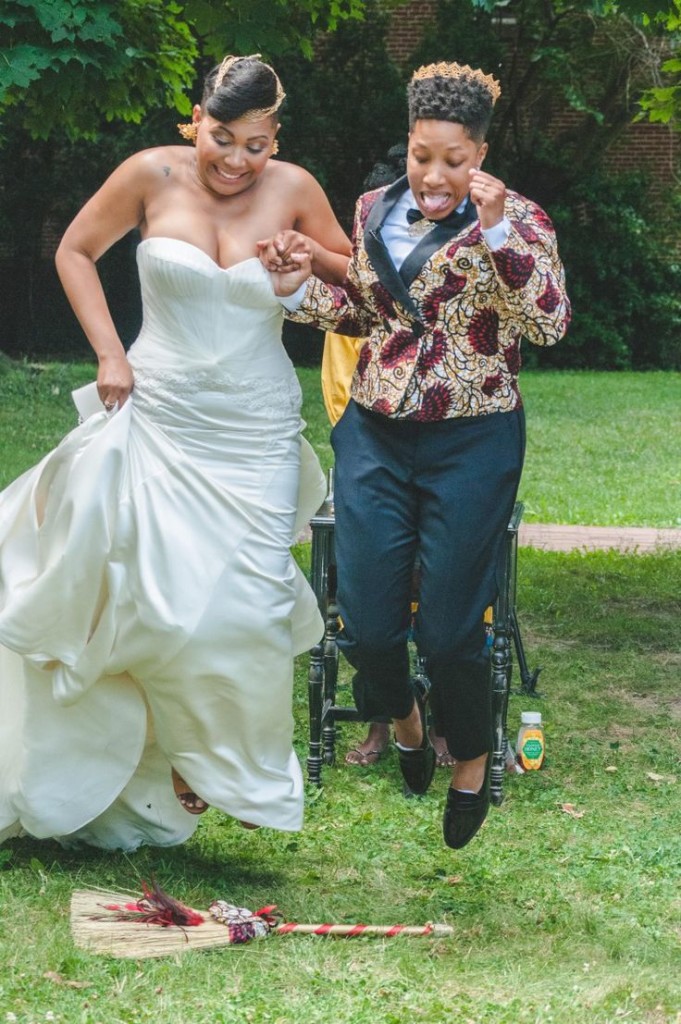 ALL GOLD EVERYTHING AND AWESOME FUCKING BOLEROS FOR THIS LESBIAN WEDDING.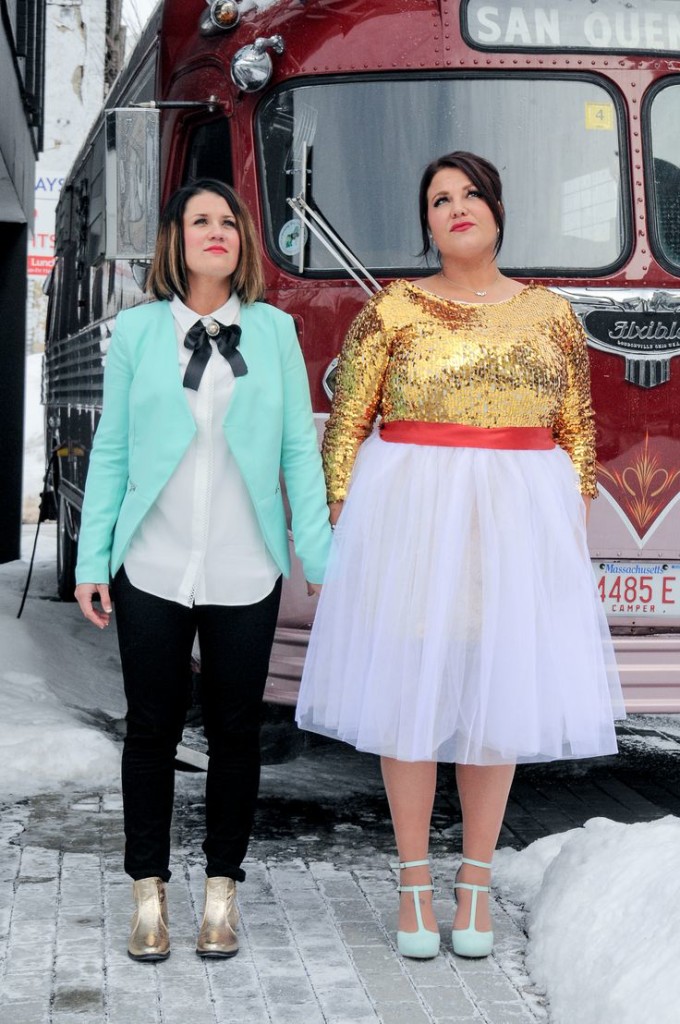 HULA HOOP IT OUT, HAPPY COUPLE, YOU DESERVE IT.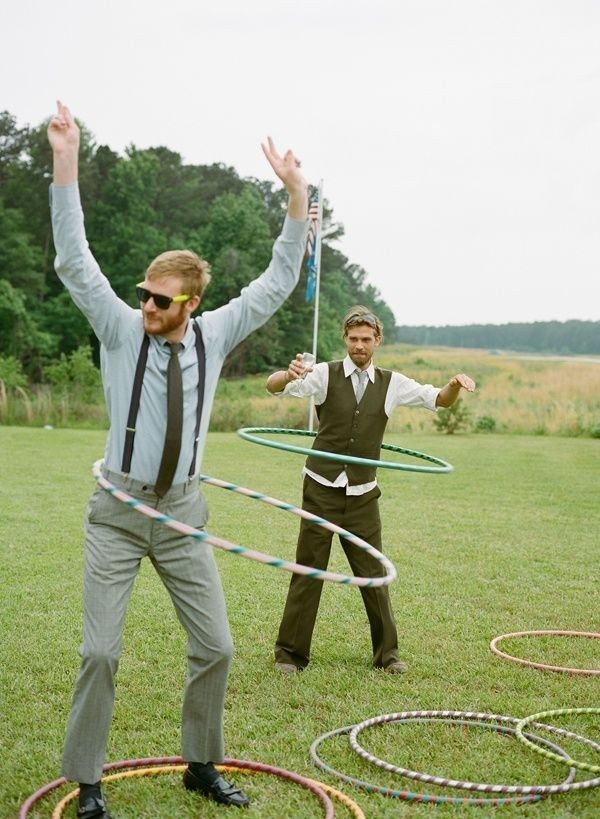 PLZ GIVE ME THOSE SHINY-ASS SHOES RIGHT NOW, SEXY MARRIED MEN.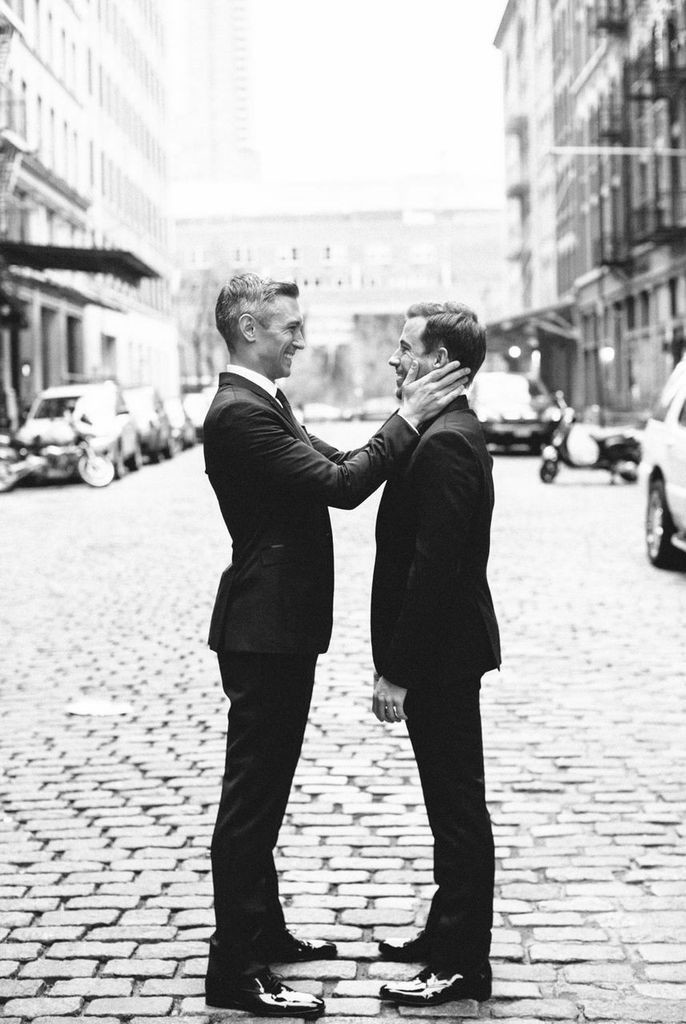 ALL OF THAT TWEED, SO MUCH OF THE LOVE, DAPPER AS FUCK.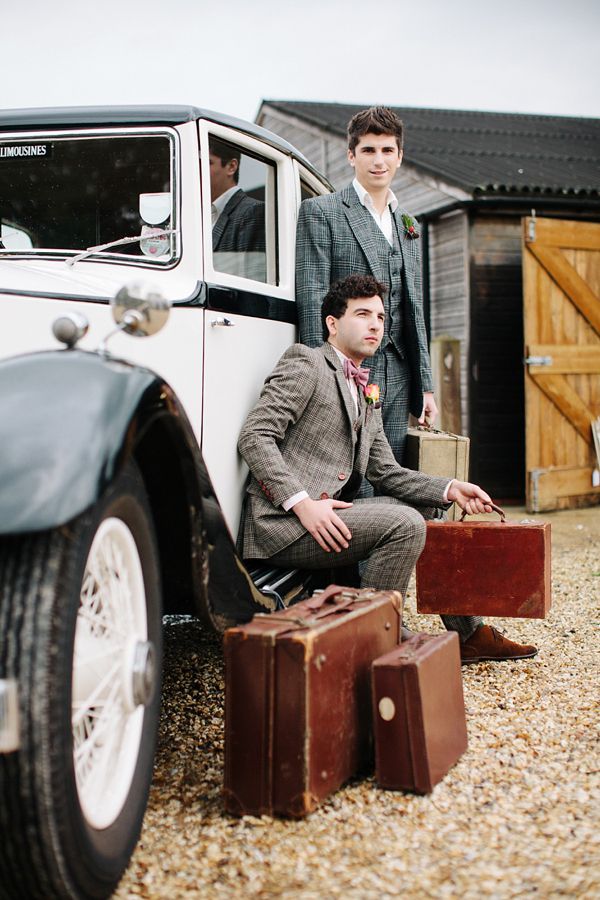 CASUAL GORGEOUS BEACH WEDDING PERFECTION RIGHT HERE.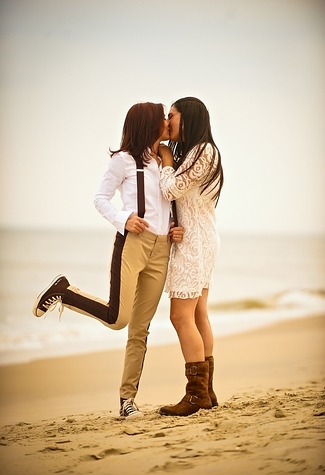 OFFICIALLY OBSESSED WITH FASCINATOR VEILS NOW, TBH.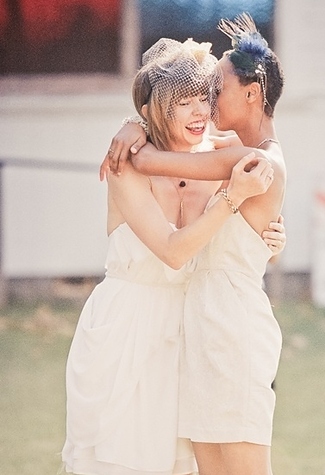 GIVE ME ALL THE DRAMA, CHESSBOARD WEDDING QUEENS.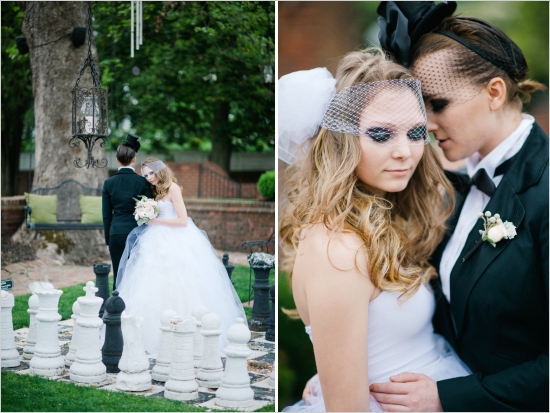 LOOK AT ALL THESE FUCKING SOURCES:
(1, 2, 3, 4, 5, 6, 7, 8, 9, 10, 11, 12, 13, 14, 15, 16)
---