This Might Be The Easiest Way To Treat Yourself Without The Nasty Price Tag
Tuesday, June 30th, 2015
This is a sponsored post from Groupon Coupons.
If you're reading this blog, I know you're always looking for new ways to save your cash. Sure, you can shop at thrift stores. Yes, you can embark on a never-ending quest to find the best drugstore mascara out there. But sometimes, you've gotta have that expensive pair of shoes, even though they cost more than multiple trips to your favorite bottomless mimosa brunch place. Or after getting $3 lipstick on your teeth for the umpteenth time, it's necessary to splurge on the good stuff.
Bottomless brunch got me like…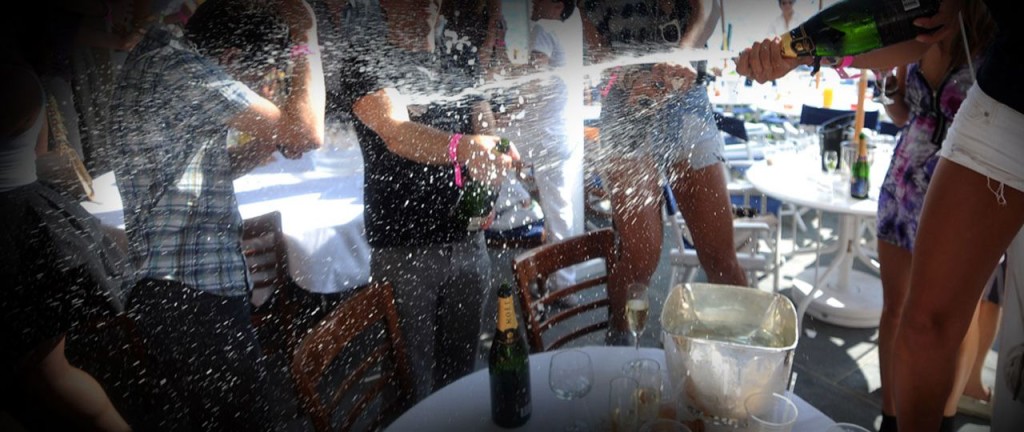 (source)
These moments tend to hurt the bank account a bit, but with an awesome and TOTALLY FREE new service from Groupon, appropriately named Groupon Coupons,  swiping your credit card at Sephora doesn't have to sting quite as much.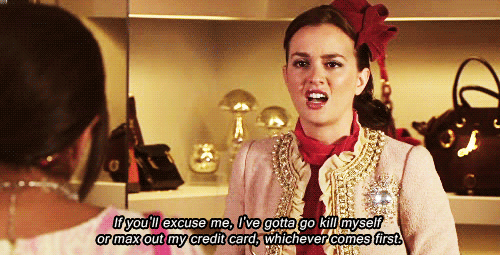 (source)
Can you ABSOLUTELY NOT LIVE WITHOUT your favorite primer that happens to cost STUPID monies? BOOM. Get a free primer extender fo FREEEE with a Sephora Groupon Coupon. Primer not your thing? How about a free sample of Bare Minerals when you purchase a kabuki brush? You know you want it! We've all seen that "swirl, tap, buff" infomercial circa 2007. That sh** is mesmerizing.
I love fancy beauty products as much as the next woman, but I'm personally going to treat myself to a Macy's Herald Square shopping spree. That designer shoe sale section is about as close as I'll ever get to Carrie Bradshaw just popping into a store and casually buying a pair of Manolo's like, "K, see you later $500!" With Macy's 4th of July Groupon Coupon, you get an extra 20% off already reduced merchandise. And that means this bitch is buying herself a pair of clearance mid-priced designer shoes from last season. I'm living in the lap of luxury, baby.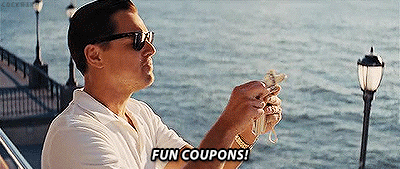 (source)
So what are you waiting for? Go get your Groupon Coupons, y'all! Because every once in awhile, you need to treat yourself, with the help of coupons like your Midwestern mother taught you.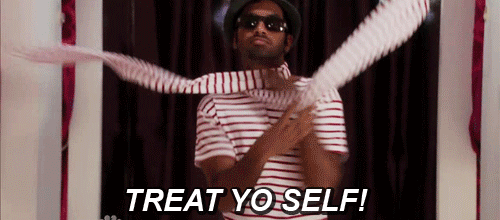 (source)
---