Bleaching Asian Hair, Plus A Purple Ombre Flair
Sunday, July 26th, 2015
My lady-love got her hair dyed for the first time, and she wanted to write a post about it. So here's Ari's first attempt at beauty blogging. I have trained her well.
I am not your go-to DIY girl, but even though doing-it-myself isn't my forte, I was able to transform my super thick and dark Asian hair into a fashion-girl (according to Emily) pastel ombre at a DIY cost. Not to brag, but I'm pretty good at finding ways to make other people do stuff for me.
My plan since March was to jump on the trendy colored hair bandwagon. I felt like summer was the perfect time to do it. The only problem: I have super dark, Asian hair, making it next to impossible for my locks to look anywhere close to pastel. Bleach was the only option.
I made an appointment at The Carsten Institute of Cosmetology for two reasons. The first reason – Emily told me to. No, I'm not whipped, I swear! The second reason – because cosmetology schools are MUCH cheaper than salons. A student named Jenae did mine. We are basically best friends now, and it only cost me $40 … Whaaaaat??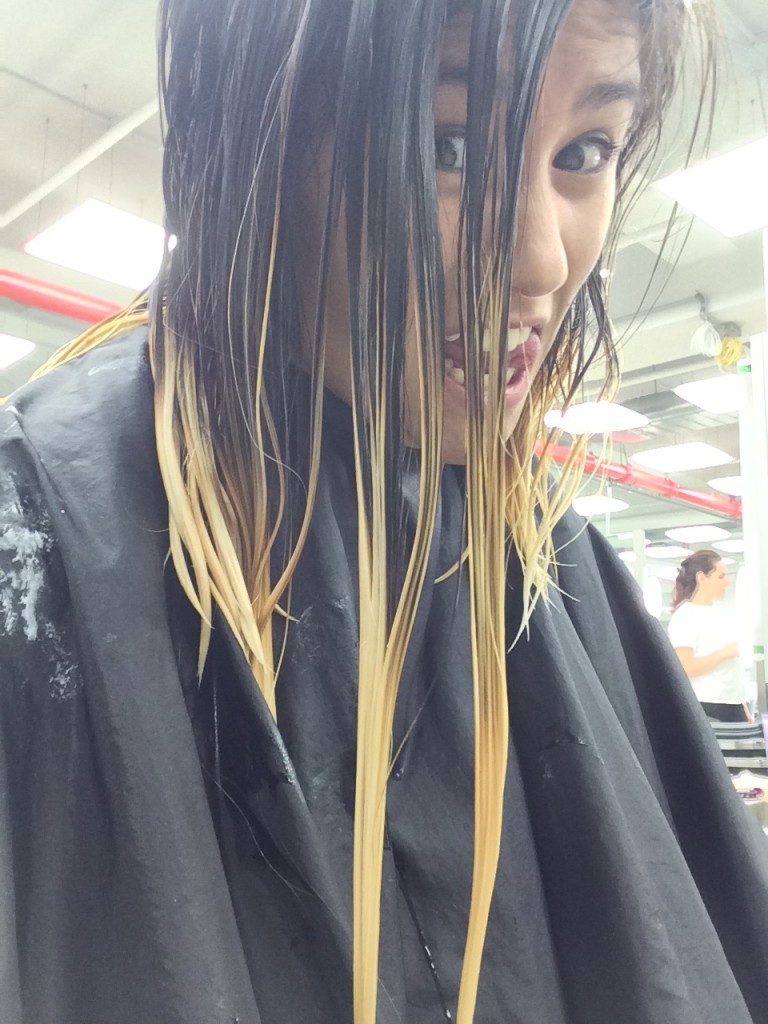 If your hair is anywhere near as thick and dark as mine, expect to be sitting there for around 4-5 hours. Along with having Asian hair, I also have "virgin hair," or hair that's never been colored before. The teachers AND students at Carsten were very excited about this and it made me feel special. Jenae made sure that my ombre had different levels of bleach in it to add dimension.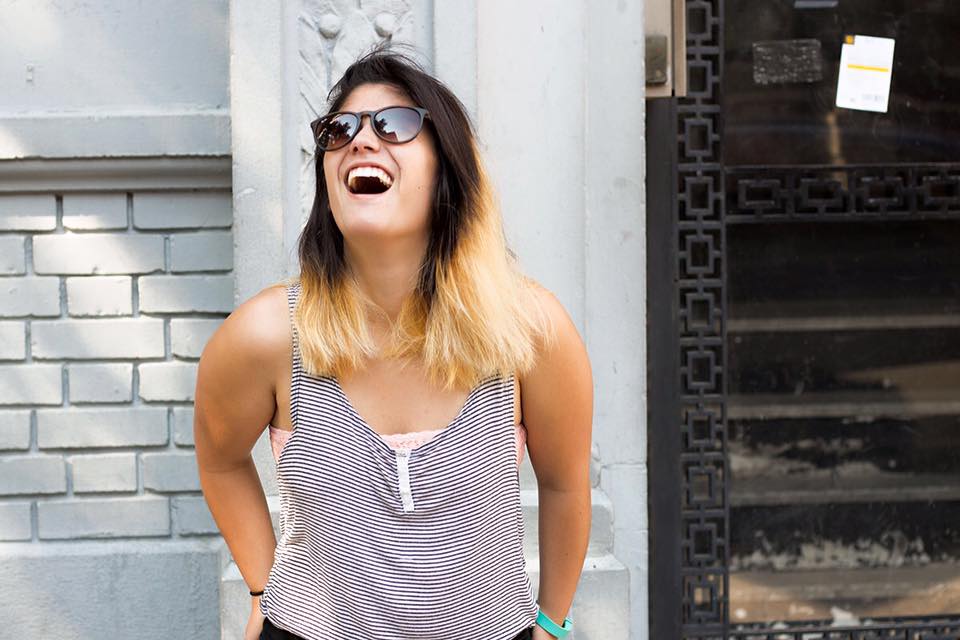 After the process was finished, I went back up to Washington Heights so Emily could dye it lavender. Once again making other people do stuff for me. It's a talent, really. She mixed Manic Panic Ultra Violet with white hair conditioner. She mixed up a ton of dye, and thought she'd have a lot leftover…she had none. Did I mention I have a lot of hair?
Because Emily told me I couldn't leave the bathroom, I waited not-so-patiently for 45 minutes while the color sat in my hair. Not all of the purple took, even after using all that dye. But I honestly liked it better that way. It was kind of like a double-ombre…is that even a thing?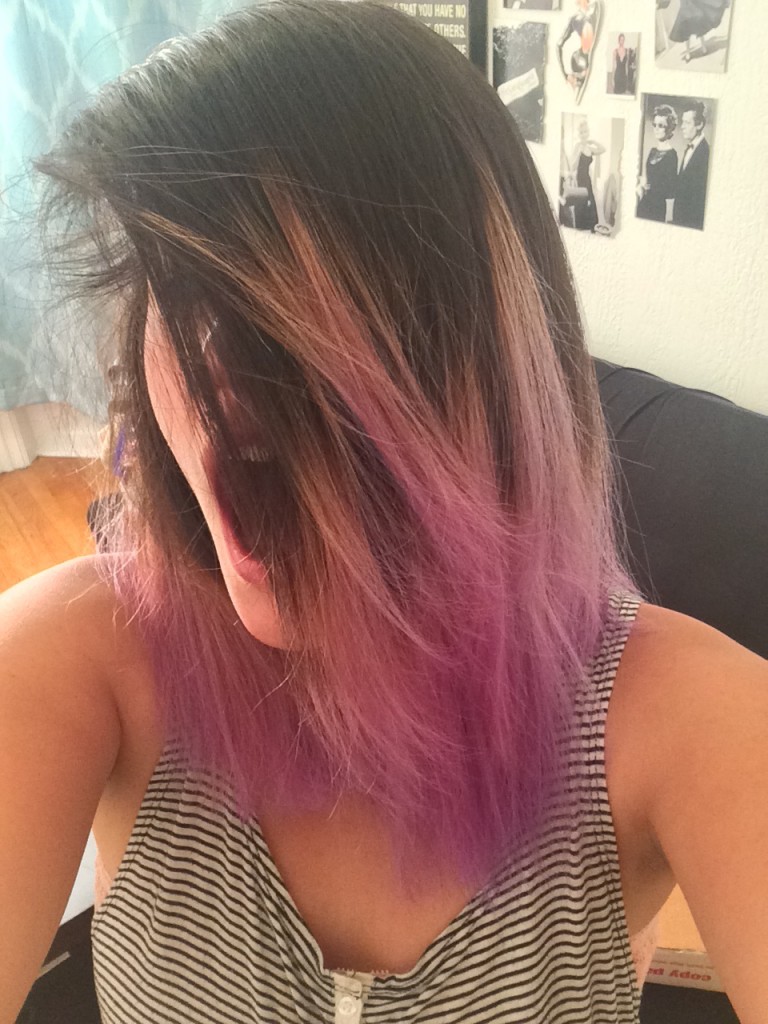 The Manic Panic washed out in about a week and a half, which Emily told me to expect. But I like it that way because I can switch my hair up as often as I like. I'm hoping to do a grayish-blue color next. Overall I'm really glad I did it. If you also have dark Asian hair and are thinking of bleaching it, it's definitely worth your while.
---