Beat The God Damn Heat With These Summer Outfit Ideas
Monday, July 20th, 2015
It is really f**king hot outside. And if you're anything like me, you have trouble getting dressed in the morning when you can't layer things, or else you'll pass out waiting for the subway. Sometimes I need a little bit of inspiration before I throw the entire contents of my closet out on the floor. That's when I head to Lookbook.nu and scroll through the endless feed of street style photos from bloggers and real people. If you need an idea for what to wear into the world, today's your lucky day. Because I've done all the scrolling for you! Here are 8 outfit ideas that won't make you sweat your ass off, straight from the fashionable ladies of the Internet.
1. 60s mod swing dress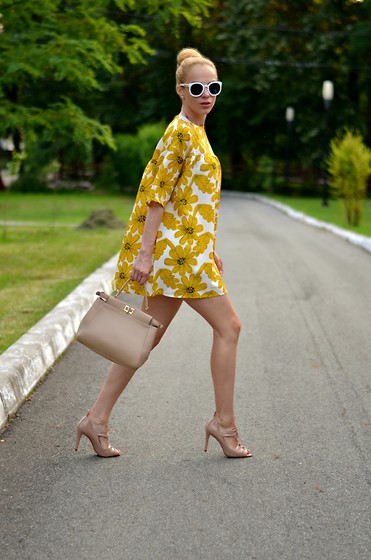 A short 60s style dress in a funky, large floral print will keep you cool and sartorially on-point. The open bottom will keep you feeling cool and free. If you can find one with trumpet sleeves, even better. They'll keep the air flowing through your outfit, and you can swing them around like you're the Fairy Godmother from Cinderella all day.
2. Strapless jumpsuit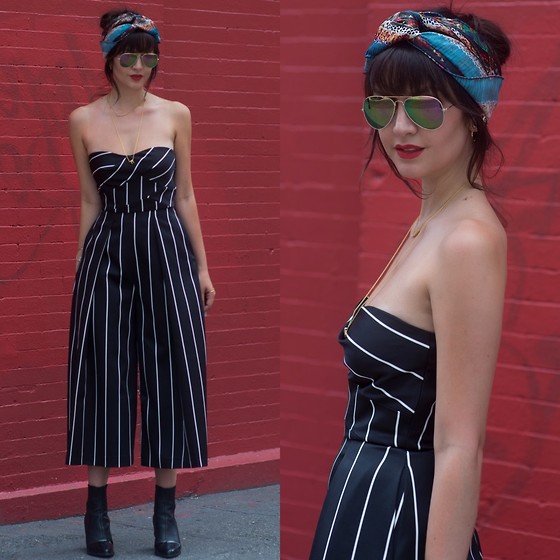 (source)
AHHHHHHHHHHHH, I am obsessed with this look. I love how all the small details (stripes, little necklace, headband, boots) make this simple ensemble eye-catching. The culotte-style pants are sure to keep you from overheating. BRB, running out the door to go buy a strapless jumpsuit and hair scarf right now.
3. Bralette as a top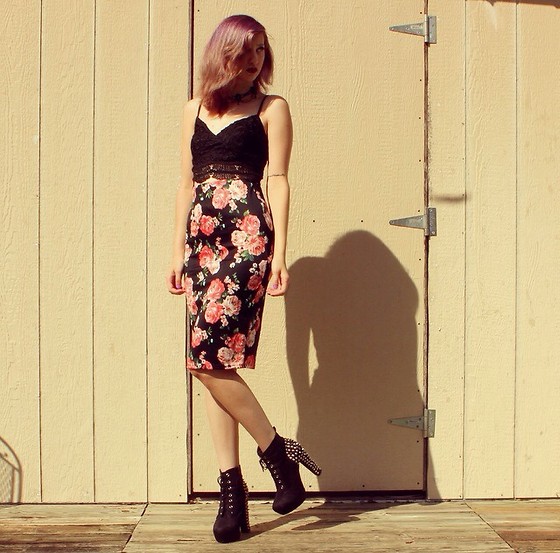 (source)
Summer is the only time of year that you can wear a bra as a top and no on questions it. Take full advantage of this! Cover up your stomach with a high-waisted pencil skirt, or just say "f**k it" and wear it with shorts, belly out.
4. Sheer skirt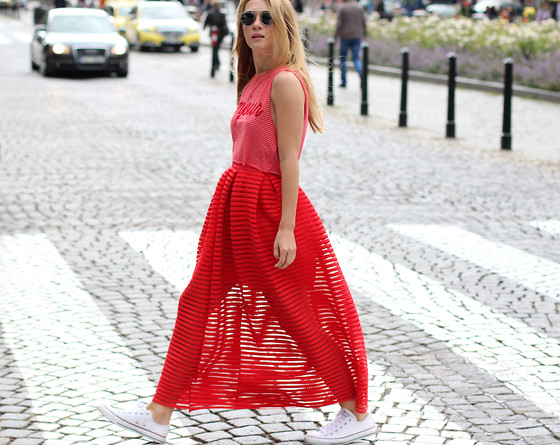 I've always wanted to rock a sheer skirt like this, but have yet to try out the trend myself. Everyone's shows more skin in the summer! Pair it with a sleeveless graphic tee, throw on some sneakers and run out the door.
5. Flared denim mini skirt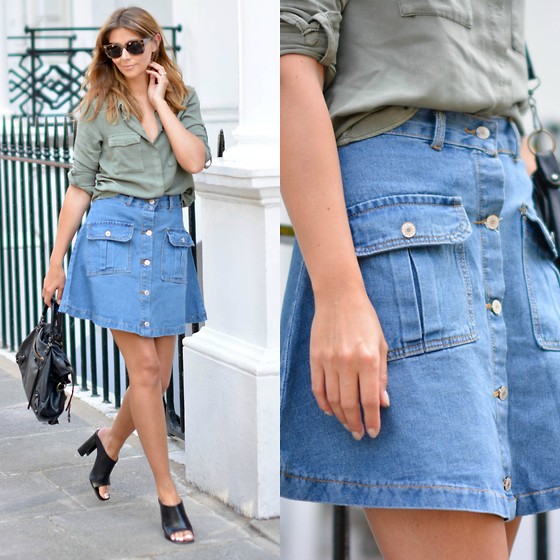 It's impossible to get away from this style of denim mini skirt at the moment, and I'm totally okay with that. Grab one at your local consignment store (or H&M, if your okay with small Cambodian children making your clothing), and rock it with literally anything.
6. Just take off your pants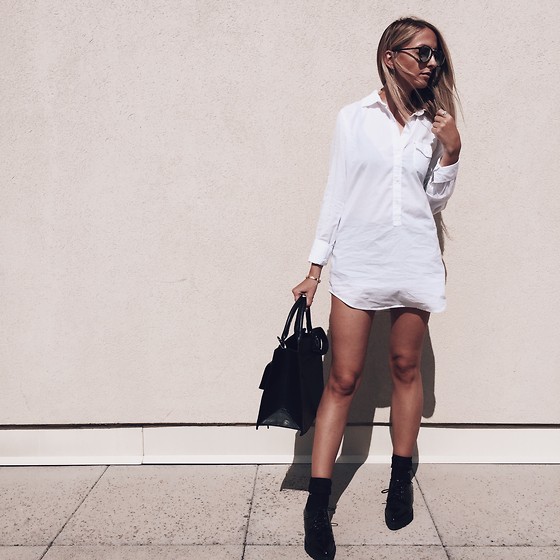 Risky business style.
7. Get into the overalls trend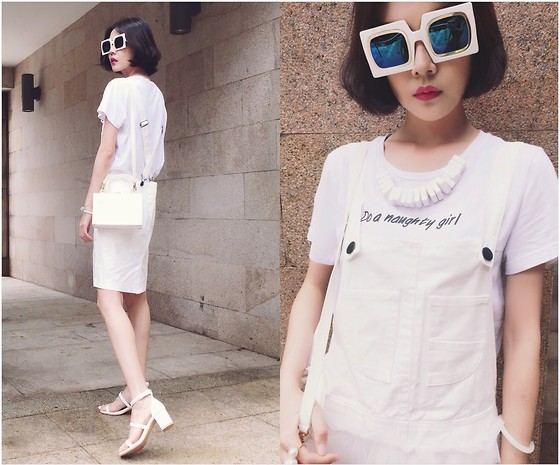 I will admit that when overalls started to get trendy, I was adamantly anti-overall. Plus I'm definitely against anyone wearing a shirt that says "do a naughty girl." But I can get down with a white overall jumper like this one, or a pair of black overall shorts. IMHO, steer clear from blue denim, and pick different graphic tee.
8. Crop top + full midi = girly and cool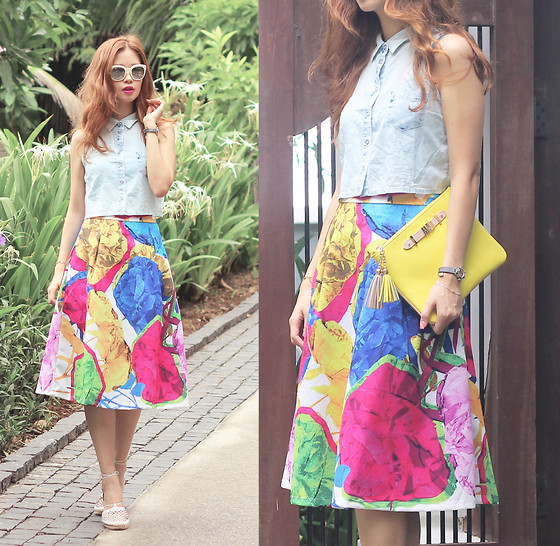 Crop tops and midi skirts are a match made in style heaven. This outfit reveals a little bit of skin when you want it to, and keeps a nice breeze circulating below the waist. Stick with cotton though, avoid synthetic fabrics.
Which of these outfit ideas will you try this week?
---