Feminist Apparel: T-Shirts For Your Inner Riot Grrrl
Friday, August 7th, 2015
I am a sucker for cool white graphic t-shirts. I have an estimated ONE MILLION OF THEM.
…or at least it feels like I do. The real number is closer to 8 or 9. But still! That's a whole lot of white t-shirts. And when I saw this "Angry Liberal Feminist Killjoy" t-shirt from Feminist Apparel, I had to add it to my collection. Not only is the jewel-tone floral design super classy, but it also gives off girl power vibes in a powerful and hilarious way. It's everything I've ever dreamed off in a piece of clothing.
At $30 a pop, it wasn't the cheapest tee I've purchased. But the price tag was totally worth it, if only for this amazing picture my dear friend Carly took of me on my roof. Can you make out the Empire State Building in the background? Am I pointing it out only to draw your attention away from my yellow-tinged, electric banana scalp?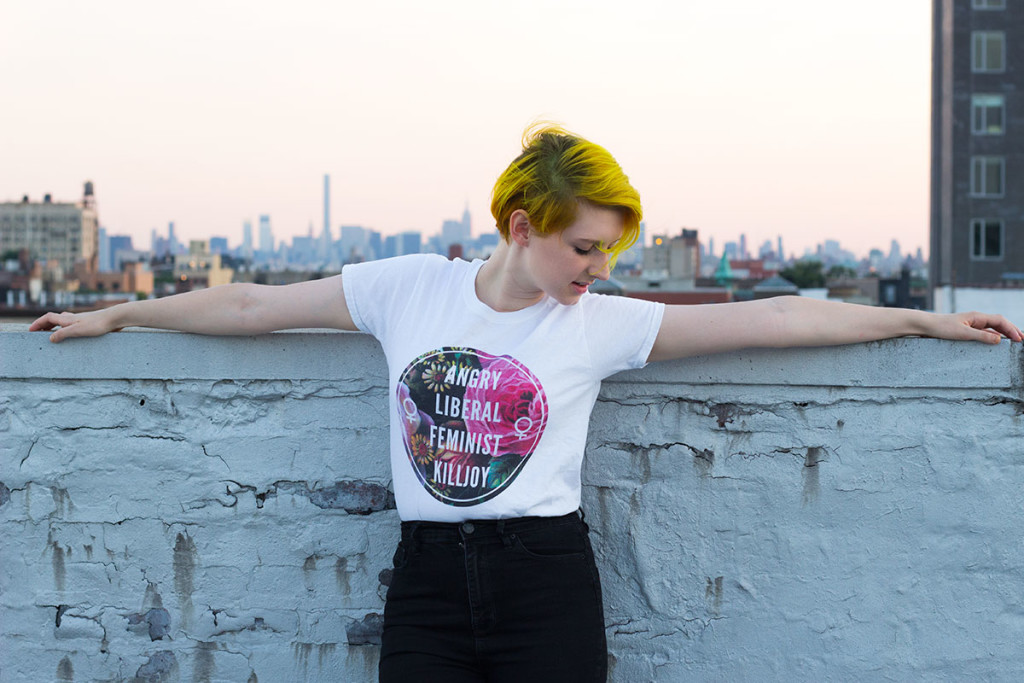 Feminist Apparel believes "the negative connotations of feminism are unwarranted, misinformed, and stem from a present and mainstream culture of dominance; one that does a disservice to women, men, and all of humanity." They're a non-profit, so instead of buying a $10 "GIRL POWER" t-shirt from Forever 21 and living with that sweatshop manufactured guilt on your shoulders, sleep well at night in these tees.
Each design is sourced from submissions (you can even submit your own design) and sizes range from XS to 3XL, for feminists of all shapes and sizes.
Here's a few other designs I love from Feminist Apparel: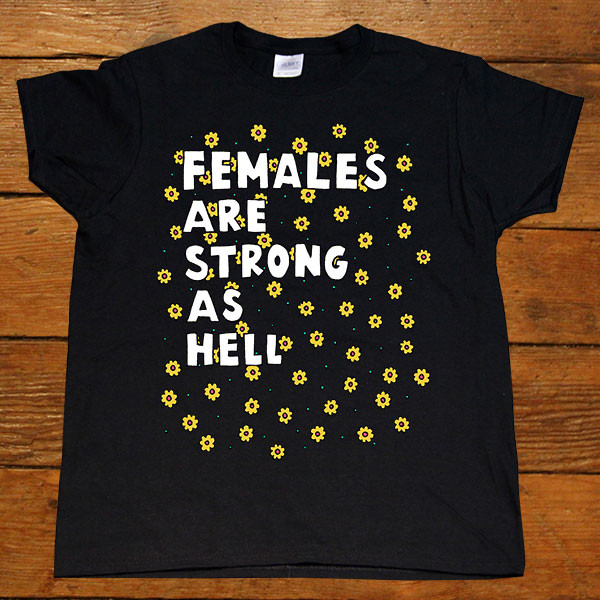 I can get down with a good Unbreakable Kimmy Schmidt reference and a feminist t-shirt. Females Are Strong As Hell T-Shirt, $29.95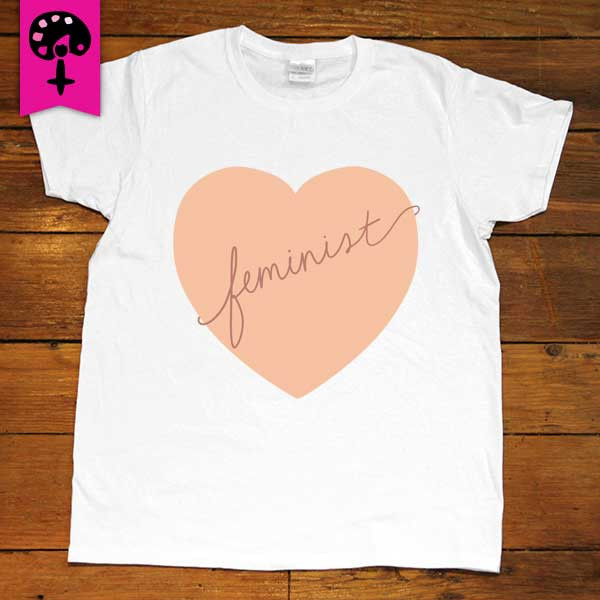 So simple but super cute. Feminist Heart T-Shirt, $29.95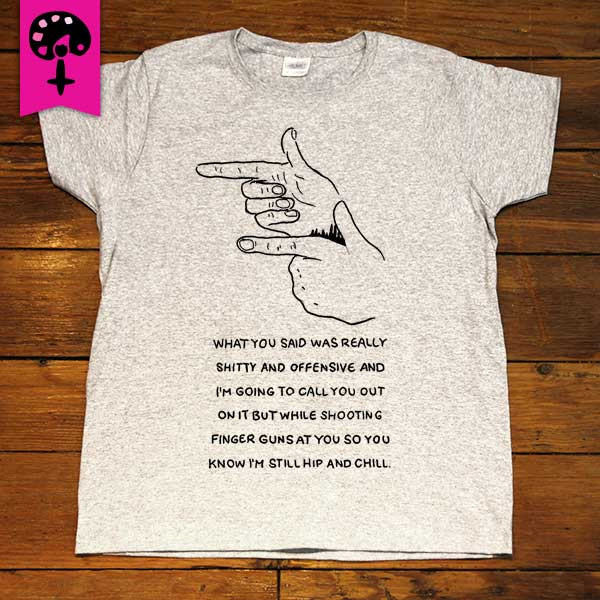 If you're going to wave male privilege finger at someone, do it with a finger guns instead.  Feminist Finger Guns T-Shirt, $29.95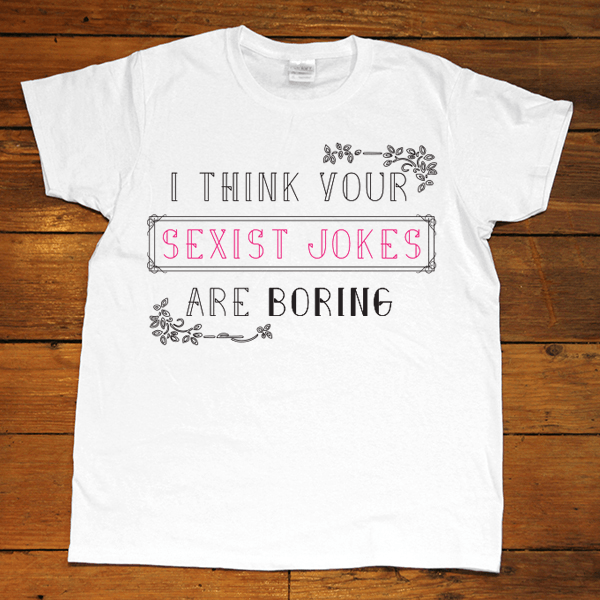 **ZZZZZZ emoji** @ your blonde jokes. I Think Your Sexist Jokes Are Boring T-Shirt, $29.95
And just for the hell of it, here's another glamorous roof picture courtesy of Carly.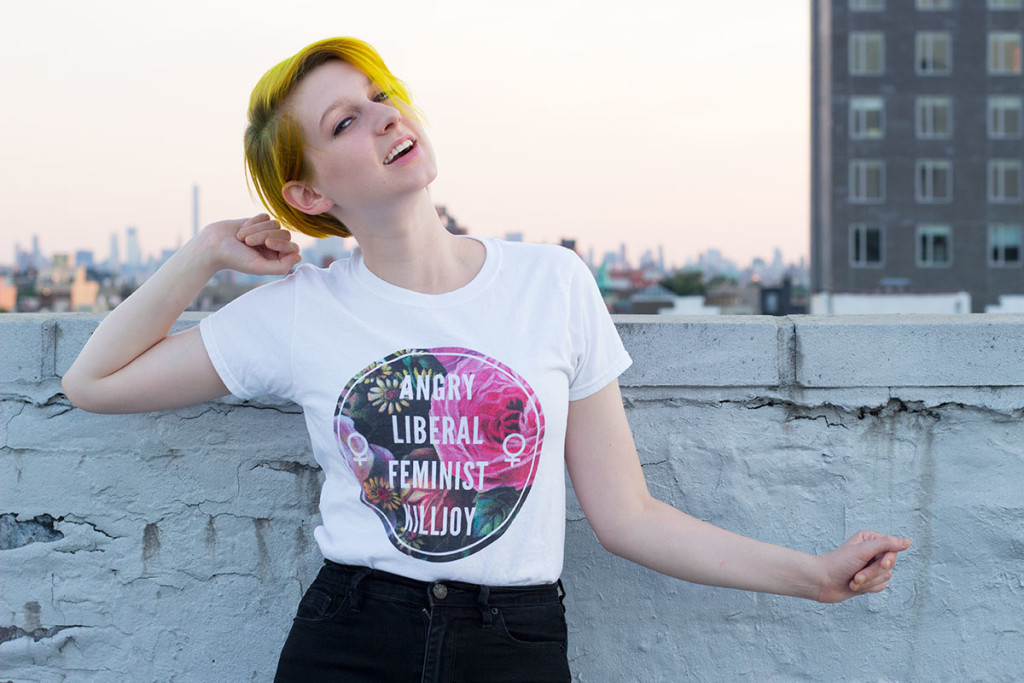 ---