One Look At These Photos And You'll Never, EVER Bleach Your Hair Yourself
Thursday, August 20th, 2015
Back in November of 2014, I wrote this post on how I treated my scalp after a cosmetology student burnt it with bleach. Even though the experience was painful and nerve-wracking, lucky for me the post became my number one top viewed post of all time. The post has received a whopping 40,000 page views, almost all of them coming from various Google searches. Apparently a lot of people are burning their scalp with hair dye and bleach…and they aren't afraid to share their feelings about it, either.
When people ask me about my blog, I like to joke that my part-time job is a counselor for people who have burnt their scalps. Every couple of days, I get a new essay from a reader about the damage they've done to their scalp. Less frequently, they'll post pictures of what their scalp looks like after the damage is done, but the few photos shared are enough to confirm in my head forever that it is NEVER A GOOD IDEA TO BLEACH YOUR HAIR WITHOUT PROFESSIONAL SERVICES.  
This I cannot stress enough. If my personal opinion isn't enough to convince you, I present you with exhibit A (NOT FOR PEOPLE WHO ARE SQUEAMISH): 
Jeremy commented with his story and a horrifying photo:
"Had my hair bleached for the first time. Did 3 treatments. By the third I was shaking and almost about to punch someone from so much pain. My hair isn't the color I want and my scalp still hurts. It's been 4 days. Day 2 and 3 I had a lot of what I thought was pus. Now my scalp looks like this. (Sorry my nails are dirty. I just got off work lol) I'm so scared my hair will fall out. It did a little in the front. But I've never been through this."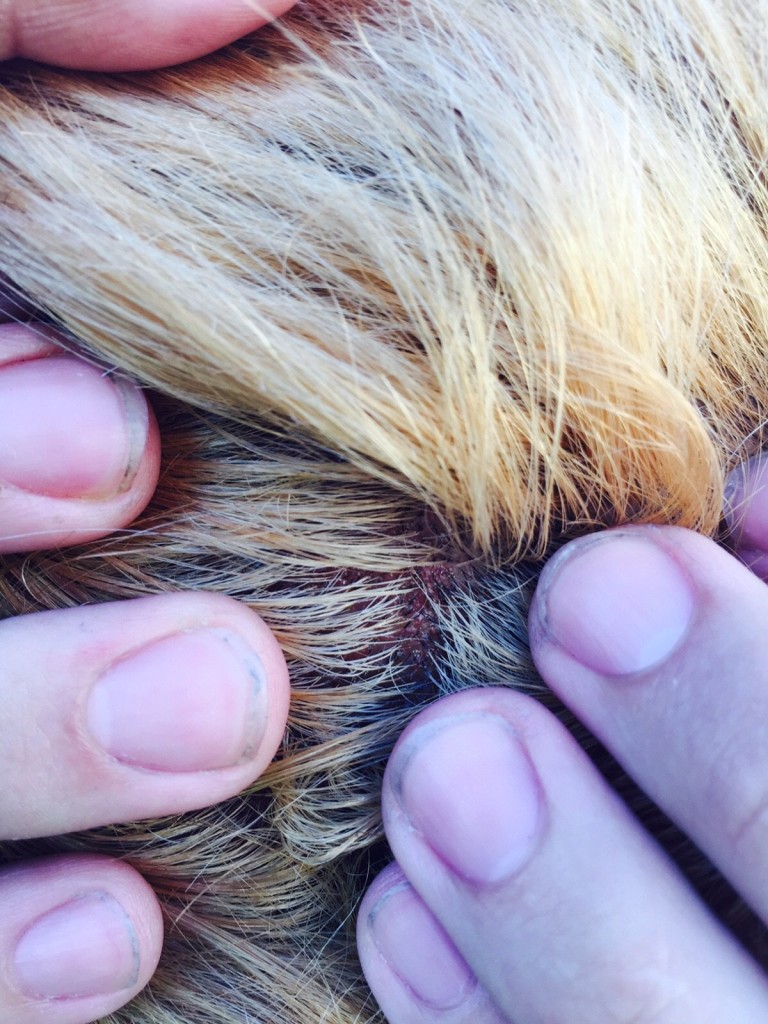 IF THIS PHOTO IS NOT ENOUGH TO STOP YOU FROM EVER DIY BLEACHING, I DO NOT KNOW WHAT WILL EVER DETER YOU!!!!!
Maybe another terrifying story and photo from Jen will stop you.
I actually have had chemical burns with bleaching my hair. I recently rebleached my hair because my roots were coming in and I reacted the same way you did with the shaking and grabbing at my face. I had my hair bleached twice too even though I really shouldn't have like you did. Some parts of my scalp became so raw it looked like it was bleeding.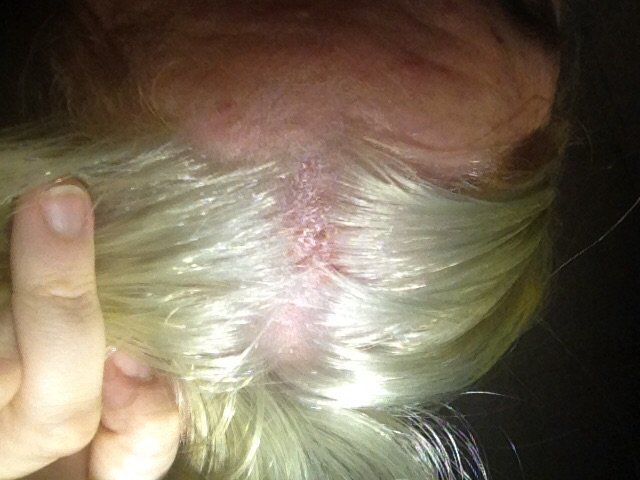 MORAL OF THE STORY: JUST DON'T DO IT, GUYS. 
Your scalp will thank you later.
---