Yes, I'm Rocking Socks And Sandals This Summer, And So Should You
Thursday, July 7th, 2016
I know socks and sandals are supposedly a lame-dad thing to wear, but hear me out – I'm feeling them for the summer. Now, I'm not talking about white socks and Adidas slip-ons, I'm talking about stylish sandals with cool, quirky patterned socks. Still having doubts? Then take a gander at these amazing SUSHI SOCKS with some secondhand 90's Anne Taylor Mary Jane sandals, accessorized with a leaky fire hydrant, a blinding flash and my reflective gams.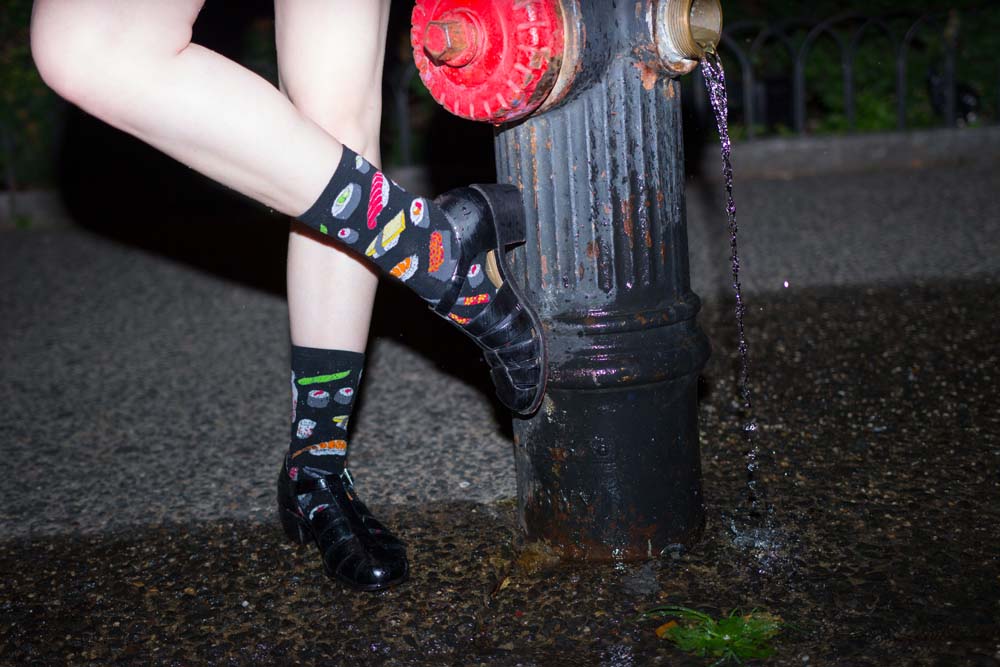 The look was inspired by Leandra Medine, as are a lot of my sartorial choices, and my co-worker Katie who occasionally wears high-heeled sandals and socks (hey, girl). When I found these sushi socks for $7.50, and I fucking love sushi…I had to give the look a go. Socks and sandals are surprisingly cool re: temperature, and I haven't had too many issues with sweaty summer feet. I wouldn't wear them on a day over 80 degrees, but they're perfect for sunny in the mid-70's days in NYC, especially with a mini-skirt and a graphic tee.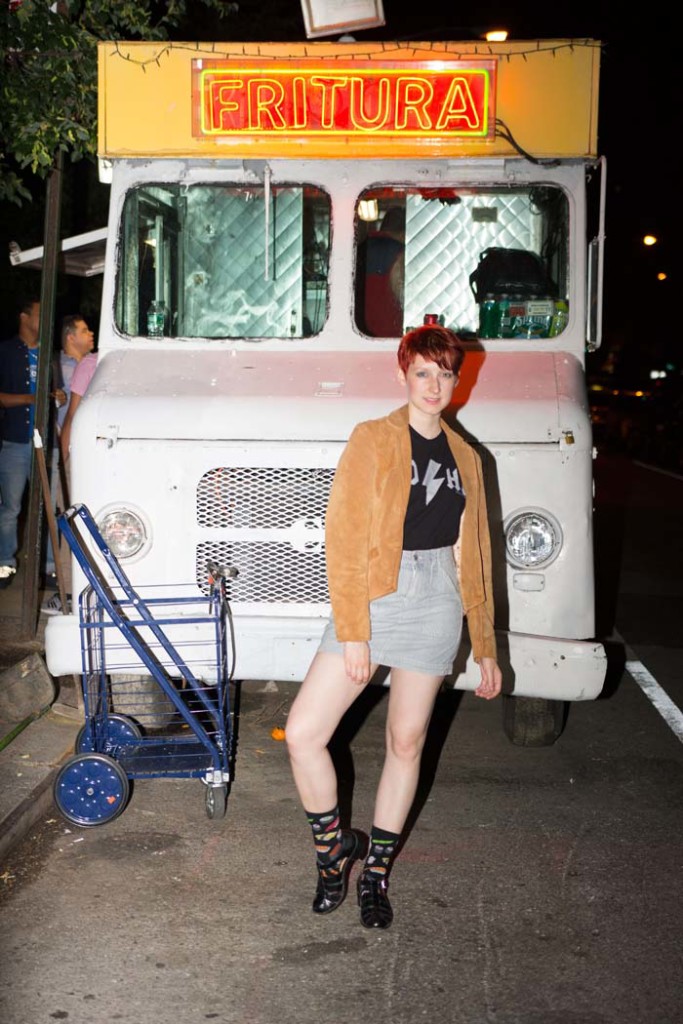 This is one of those amazing outfits where almost everything I'm wearing is secondhand. I feel like an earth crusader when that happens. The socks are new, (secondhand socks sound like a bad call), but I bought them at Crossroads Trading. The skirt is secondhand but originally from Madewell and I paid $20 for it. The t-shirt was thrifted. It was OBVIOUSLY calling my name, since it looks like the AC/DC logo but it really says AD/HD. The jacket was a gift from my step-grandmother and it's made many appearances on TCB before, back in the day. The shoes are 90s Anne Taylor.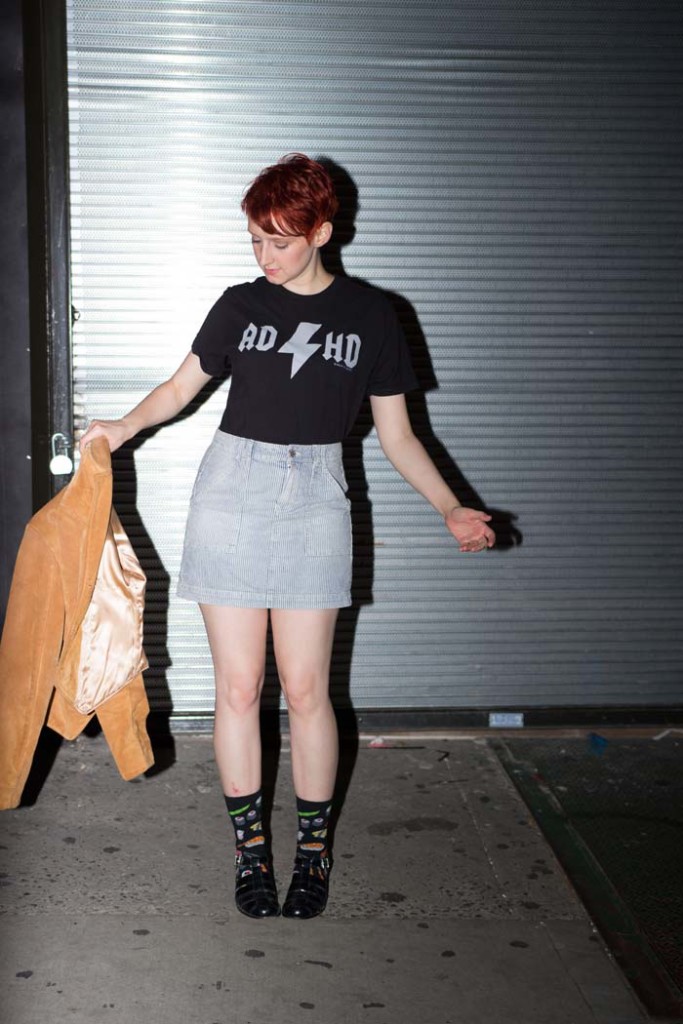 While I was out in about in Washington Heights with my roommate Kacy, taking these photos, we were causing a fucking SCENE. And by that I mean, I forced Kacy to make a scene with me for blog photos. The flash I recently bought is no joke, and it's basically a bat call for people to come over and see what's going on. A woman her 2 children were all watching me pose for the picture where I'm swinging my jacket around. And while we were taking photos in from the the food truck, this man with a dog made me take his photo:
I think his portrait turned out better than mine. DOPE.
---