One Look At These Photos And You'll Never, EVER Bleach Your Hair Yourself
Thursday, August 20th, 2015
Back in November of 2014, I wrote this post on how I treated my scalp after a cosmetology student burnt it with bleach. Even though the experience was painful and nerve-wracking, lucky for me the post became my number one top viewed post of all time. The post has received a whopping 40,000 page views, almost all of them coming from various Google searches. Apparently a lot of people are burning their scalp with hair dye and bleach…and they aren't afraid to share their feelings about it, either.
When people ask me about my blog, I like to joke that my part-time job is a counselor for people who have burnt their scalps. Every couple of days, I get a new essay from a reader about the damage they've done to their scalp. Less frequently, they'll post pictures of what their scalp looks like after the damage is done, but the few photos shared are enough to confirm in my head forever that it is NEVER A GOOD IDEA TO BLEACH YOUR HAIR WITHOUT PROFESSIONAL SERVICES.  
This I cannot stress enough. If my personal opinion isn't enough to convince you, I present you with exhibit A (NOT FOR PEOPLE WHO ARE SQUEAMISH): 
Jeremy commented with his story and a horrifying photo:
"Had my hair bleached for the first time. Did 3 treatments. By the third I was shaking and almost about to punch someone from so much pain. My hair isn't the color I want and my scalp still hurts. It's been 4 days. Day 2 and 3 I had a lot of what I thought was pus. Now my scalp looks like this. (Sorry my nails are dirty. I just got off work lol) I'm so scared my hair will fall out. It did a little in the front. But I've never been through this."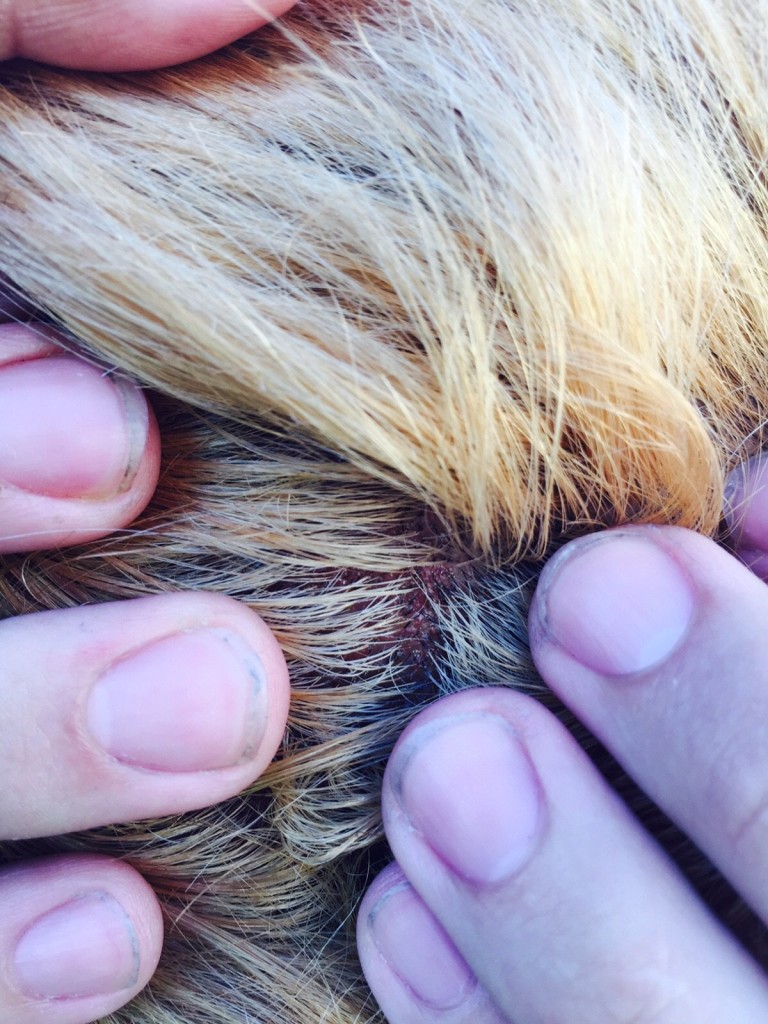 IF THIS PHOTO IS NOT ENOUGH TO STOP YOU FROM EVER DIY BLEACHING, I DO NOT KNOW WHAT WILL EVER DETER YOU!!!!!
Maybe another terrifying story and photo from Jen will stop you.
I actually have had chemical burns with bleaching my hair. I recently rebleached my hair because my roots were coming in and I reacted the same way you did with the shaking and grabbing at my face. I had my hair bleached twice too even though I really shouldn't have like you did. Some parts of my scalp became so raw it looked like it was bleeding.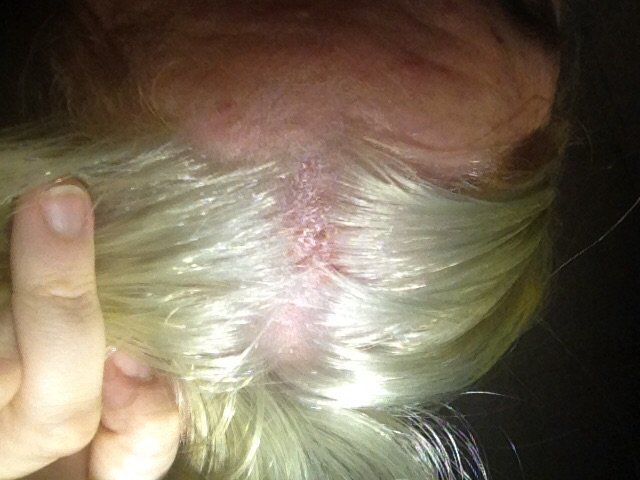 MORAL OF THE STORY: JUST DON'T DO IT, GUYS. 
Your scalp will thank you later.
---
Feminist Apparel: T-Shirts For Your Inner Riot Grrrl
Friday, August 7th, 2015
I am a sucker for cool white graphic t-shirts. I have an estimated ONE MILLION OF THEM.
…or at least it feels like I do. The real number is closer to 8 or 9. But still! That's a whole lot of white t-shirts. And when I saw this "Angry Liberal Feminist Killjoy" t-shirt from Feminist Apparel, I had to add it to my collection. Not only is the jewel-tone floral design super classy, but it also gives off girl power vibes in a powerful and hilarious way. It's everything I've ever dreamed off in a piece of clothing.
At $30 a pop, it wasn't the cheapest tee I've purchased. But the price tag was totally worth it, if only for this amazing picture my dear friend Carly took of me on my roof. Can you make out the Empire State Building in the background? Am I pointing it out only to draw your attention away from my yellow-tinged, electric banana scalp?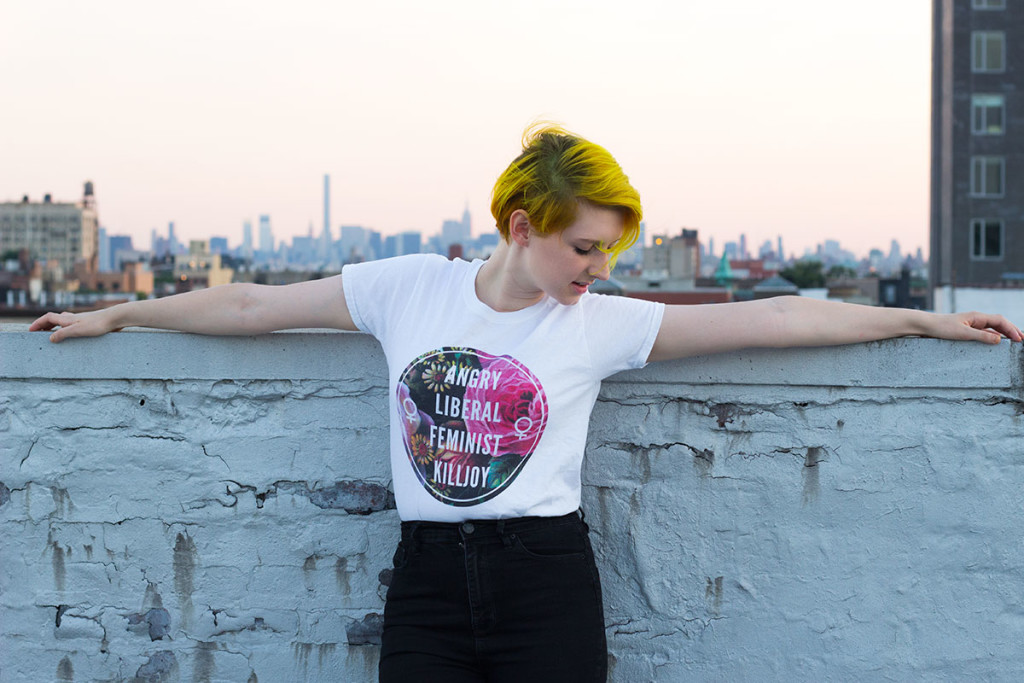 Feminist Apparel believes "the negative connotations of feminism are unwarranted, misinformed, and stem from a present and mainstream culture of dominance; one that does a disservice to women, men, and all of humanity." They're a non-profit, so instead of buying a $10 "GIRL POWER" t-shirt from Forever 21 and living with that sweatshop manufactured guilt on your shoulders, sleep well at night in these tees.
Each design is sourced from submissions (you can even submit your own design) and sizes range from XS to 3XL, for feminists of all shapes and sizes.
Here's a few other designs I love from Feminist Apparel: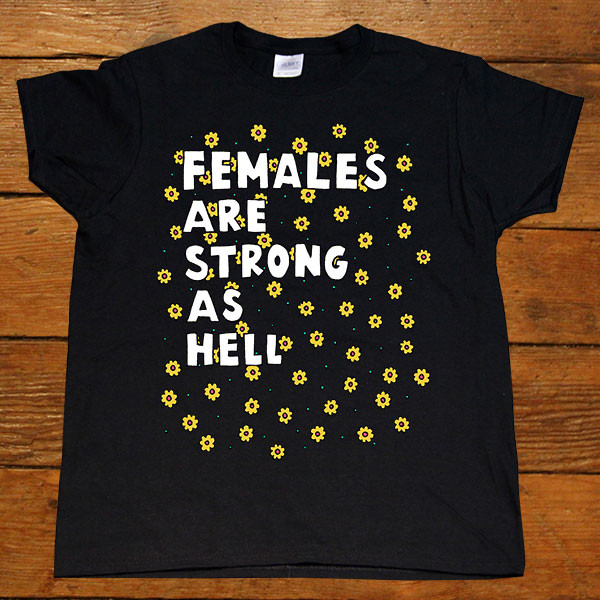 I can get down with a good Unbreakable Kimmy Schmidt reference and a feminist t-shirt. Females Are Strong As Hell T-Shirt, $29.95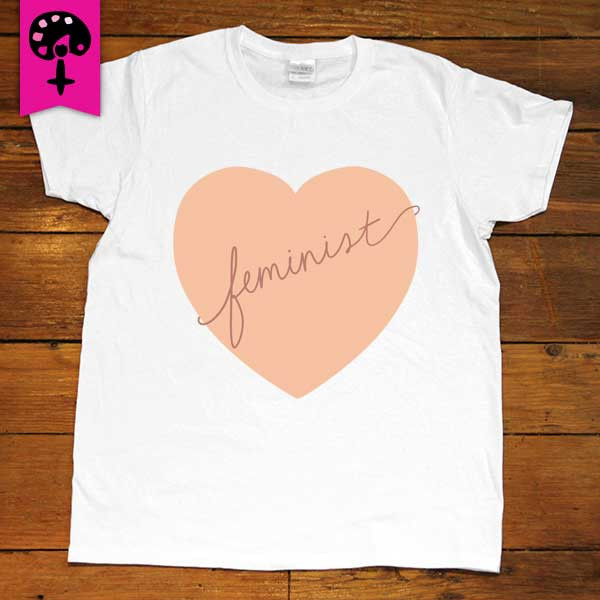 So simple but super cute. Feminist Heart T-Shirt, $29.95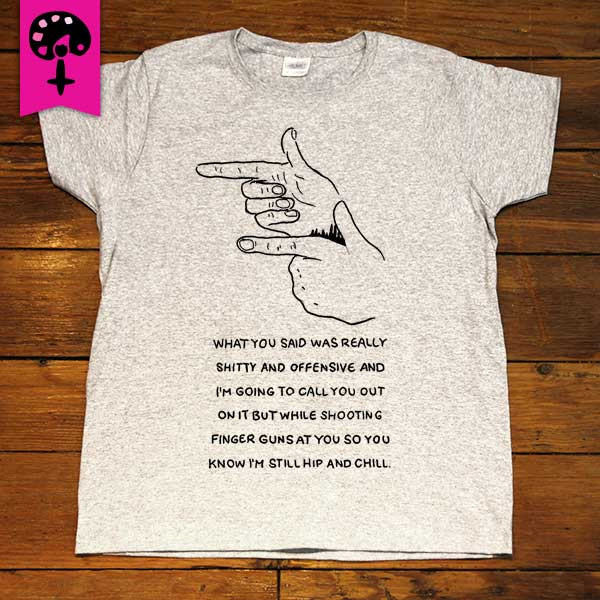 If you're going to wave male privilege finger at someone, do it with a finger guns instead.  Feminist Finger Guns T-Shirt, $29.95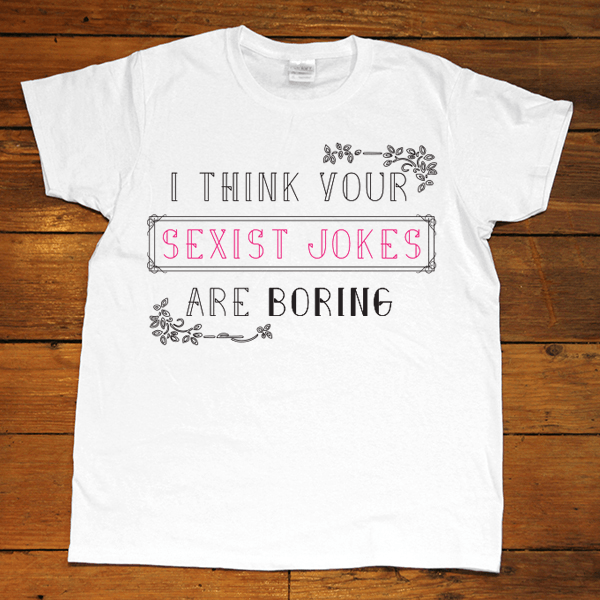 **ZZZZZZ emoji** @ your blonde jokes. I Think Your Sexist Jokes Are Boring T-Shirt, $29.95
And just for the hell of it, here's another glamorous roof picture courtesy of Carly.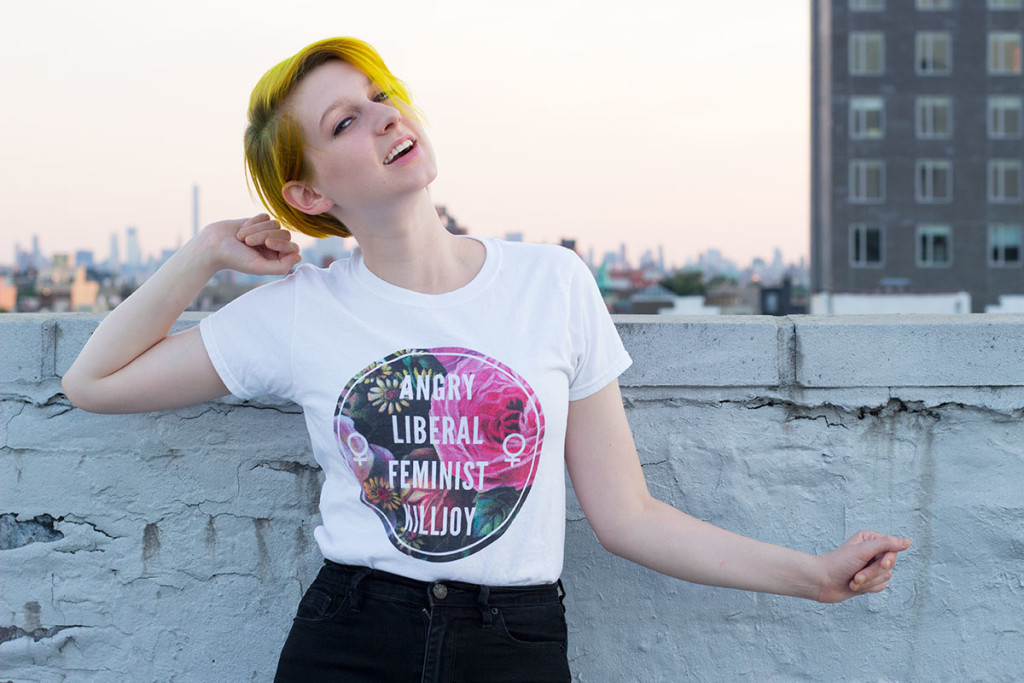 ---
Mermaid Hair Is Over, Make Way For Sunflower Hair
Sunday, August 2nd, 2015
Back in May, I decided to go back to red after rocking a platinum/pastel pixie cut for about a year. I have been in mourning ever since. I will never stop talking about how much I miss the ability to dye my hair any color of the rainbow whenever I want. If you're sick of hearing me talk/write about it, TOO BAD. Go find another hip lesbian with a blog.
Even though I don't have virgin snow colored hair anymore, I still like to layer warm-hued Manic Panic colors over my strawberry blonde base. I've experimented with pink, orange, and peach, but I think I've found my new favorite color. It's called Electric Banana, and it makes me feel like a human-sized, talking sunflower. Move over, mermaid hair trend…sunflower hair is about to become a thing.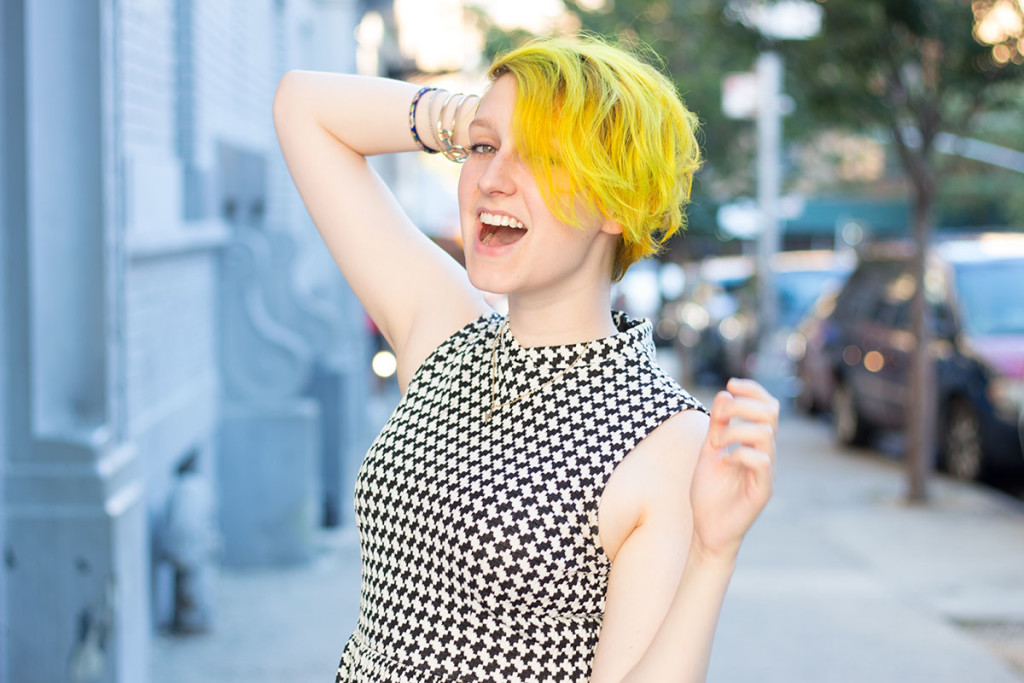 Why do I love my yellow hair so much? Let me count the ways…
1.  I've yet to see anyone else with yellow hair. Which is kind of surprising, considering how trendy rainbow hair is these days. I like the feeling that I'm going against the grain but still on trend with this shade.
2. It's ultra-summery. A darker red will be fun for fall, but for hot-as-balls August days, this sunny shade is perfect.
3. It's low maintenance. This color lasts surprisingly long, and fades evenly to a more natural gold hue. Even though my roots are pretty long right now, they don't looks awkward with this color.
4. It glows under black lights. I'm not under black lights on a regular basis, but today I happened to be and it looks really f**king cool.
5. It doesn't clash with my wardrobe. This color goes with everything. When I had blue hair there were a few pieces in my closet I couldn't wear, but I've yet to have that problem with yellow.
What do you think of my cartoon-yellow hair? Let me know in the comments. 
---
Beat The God Damn Heat With These Summer Outfit Ideas
Monday, July 20th, 2015
It is really f**king hot outside. And if you're anything like me, you have trouble getting dressed in the morning when you can't layer things, or else you'll pass out waiting for the subway. Sometimes I need a little bit of inspiration before I throw the entire contents of my closet out on the floor. That's when I head to Lookbook.nu and scroll through the endless feed of street style photos from bloggers and real people. If you need an idea for what to wear into the world, today's your lucky day. Because I've done all the scrolling for you! Here are 8 outfit ideas that won't make you sweat your ass off, straight from the fashionable ladies of the Internet.
1. 60s mod swing dress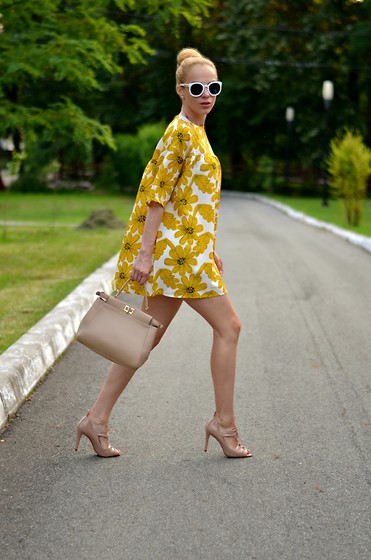 A short 60s style dress in a funky, large floral print will keep you cool and sartorially on-point. The open bottom will keep you feeling cool and free. If you can find one with trumpet sleeves, even better. They'll keep the air flowing through your outfit, and you can swing them around like you're the Fairy Godmother from Cinderella all day.
2. Strapless jumpsuit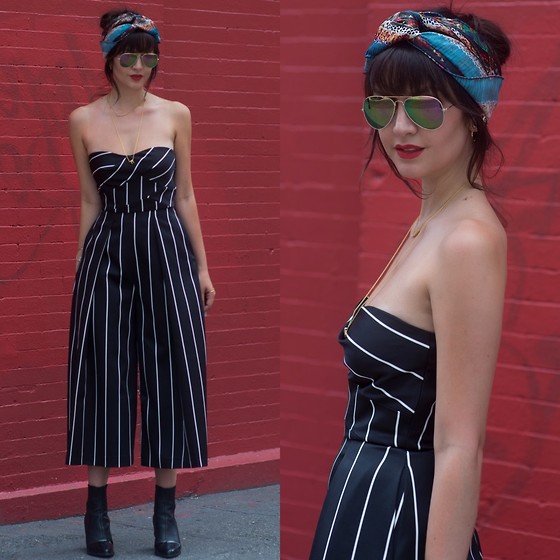 (source)
AHHHHHHHHHHHH, I am obsessed with this look. I love how all the small details (stripes, little necklace, headband, boots) make this simple ensemble eye-catching. The culotte-style pants are sure to keep you from overheating. BRB, running out the door to go buy a strapless jumpsuit and hair scarf right now.
3. Bralette as a top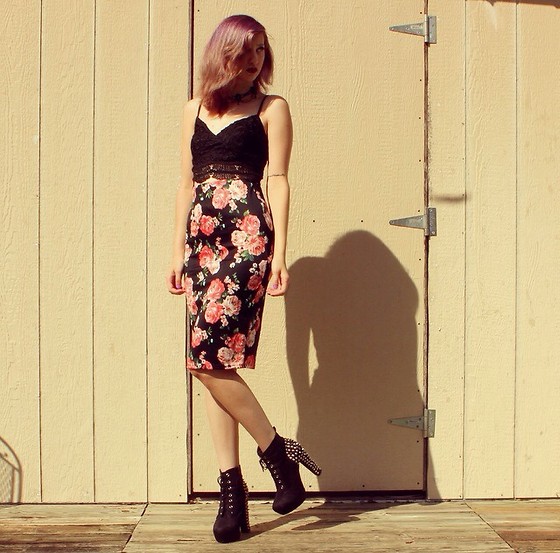 (source)
Summer is the only time of year that you can wear a bra as a top and no on questions it. Take full advantage of this! Cover up your stomach with a high-waisted pencil skirt, or just say "f**k it" and wear it with shorts, belly out.
4. Sheer skirt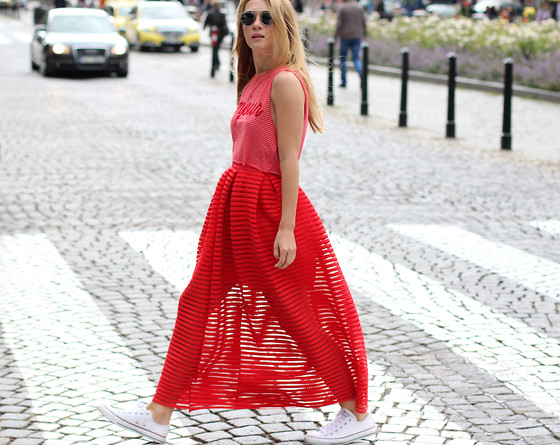 I've always wanted to rock a sheer skirt like this, but have yet to try out the trend myself. Everyone's shows more skin in the summer! Pair it with a sleeveless graphic tee, throw on some sneakers and run out the door.
5. Flared denim mini skirt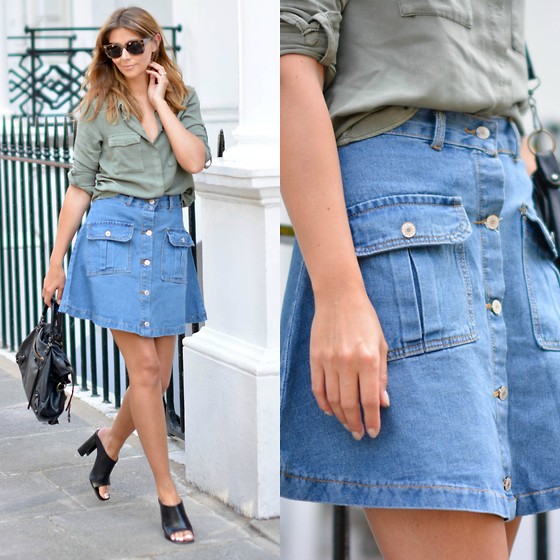 It's impossible to get away from this style of denim mini skirt at the moment, and I'm totally okay with that. Grab one at your local consignment store (or H&M, if your okay with small Cambodian children making your clothing), and rock it with literally anything.
6. Just take off your pants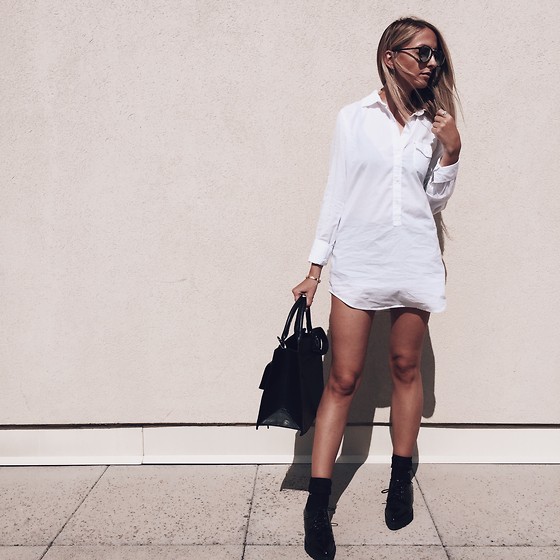 Risky business style.
7. Get into the overalls trend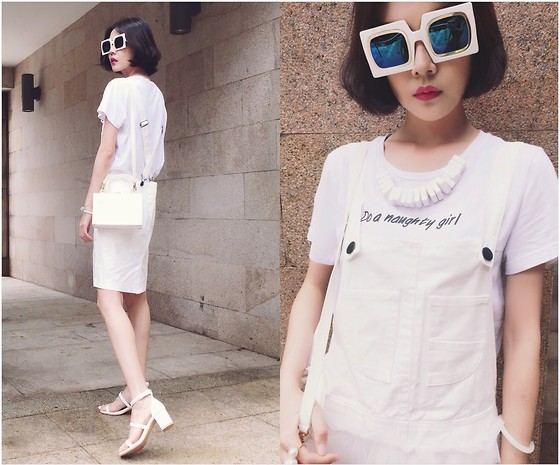 I will admit that when overalls started to get trendy, I was adamantly anti-overall. Plus I'm definitely against anyone wearing a shirt that says "do a naughty girl." But I can get down with a white overall jumper like this one, or a pair of black overall shorts. IMHO, steer clear from blue denim, and pick different graphic tee.
8. Crop top + full midi = girly and cool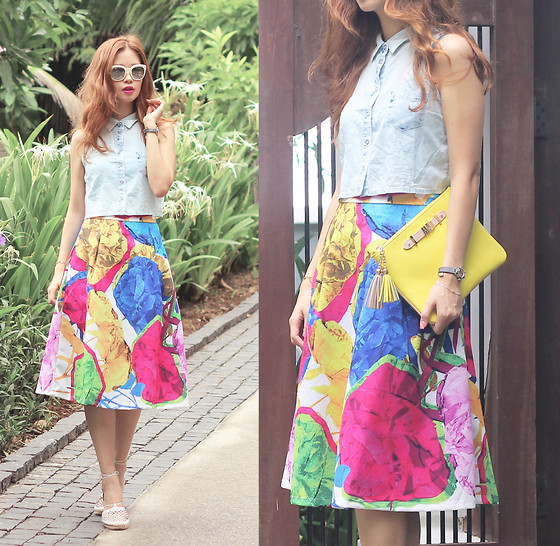 Crop tops and midi skirts are a match made in style heaven. This outfit reveals a little bit of skin when you want it to, and keeps a nice breeze circulating below the waist. Stick with cotton though, avoid synthetic fabrics.
Which of these outfit ideas will you try this week?
---
23 Important Questions To Ask When Cleaning Out Your Closet
Monday, July 20th, 2015
Outside of my full-time job, my occasional part-time job, and running this blog, my only consistent extracurricular activity is shopping. As a result, I find myself with a closet that is bursting at the seams…er, hinges…pretty much all of the fucking time. It might sound like a lot, but I clean out my closet just about every 3 weeks. If you find yourself yelling at your closet, "how do I have so many clothes and nothing to wear?!" on a regular basis, then I fully suggest you do the same. Not sure how to get started? Lucky for you, I've written a handy guide on how to clean out your closet in 23 thorough steps. LET'S GET IT STARTED…in a cool way, not a Black Eyed Peas kind of way.
This is actually how much shit I had in my closet that I don't wear anymore. It was a lot.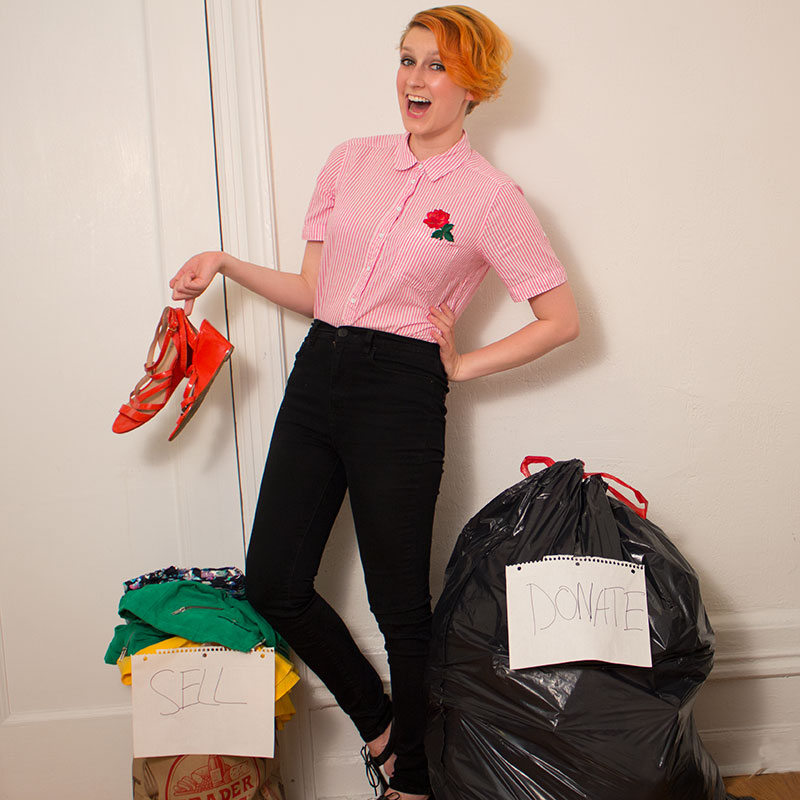 Is it in season? If it's in season, have you worn it this year?

Did you wait all winter for sunny skies and the ability to wear your crocheted kimono? Well, now it's July, and it hasn't made its way out your closet. It's pieces like these make you feel like you have a closet full of clothes and nothing to wear. It's time it finds a new forever home. 

Is it out of season?

It's difficult to decide what sweaters you'll wear in the winter when it's 80 degrees outside. Put them in a box until November, but keep these babies.

Is it out of season and in poor shape?

If it's out of season but in poor shape, you might as well toss it now. Even when it's below freezing, you don't want to be seen in an uber-pilled coat with a hole in the sleeve. If it's still wearable but not for you, donate it.

Is it damaged, but fixable?

Maybe you haven't worn your favorite blouse in weeks because of a seam rip. Keep it, but put a reminder in your calendar to bring it to a tailor ASAP. 

If you fix it, will you wear it?

If you don't think you will, donate it. Maybe someone else will love it and fix it!

Is it damaged without hope?

A hip vintage t-shirt isn't quite as cool when it has a big coffee stain on the front. Throw it the world's shortest trash can funeral and then toss it.

Does it fit you?

I bought this H&M faux-suede green moto jacket at a thrift store after a particularly boozy brunch. I can hardly get it onto my body, let alone wear it all day. It's nice to think that one day you'll be two sizes smaller, but let's be realistic. Say goodbye. Unless…

Can it be altered?

If a piece is too big, there's a good chance it can be taken in by a tailor. If you think it's worth shelling out the cash, keep it.

Did you DIY it, and then never wore it?

If you DIY-ed a piece of clothing, it's likely not quite up to the standards of those shopping at consignment stores. If it looks like a kindergarten craft, throw it out. If you're a particularly talented seamstress, donate it.

Is it uncomfortable?

I know it's hard to give away or sell a gorgeous dress, but if it's so tight around your legs you can hardly walk, give it or sell it to someone who's willing to suffer for their lewk.

Can  you wear it to work?

The importance of this question depends on your occupation. But for me, if I can't wear an item to work, it clouds my closet judgement. I love this handmade beaded lace crop top, but I can't wear it to work. Time to sell.

Is it still your style?

There's probably 3 to 4 items in your closet that were once major staples of your wardrobe. For me, those items are graphic tees with cats or food on them. Now that I've moved on to more sophisticated pieces like silk skunk blouses (that I got on super-sale), DJ cat has no room in my grown-up aesthetic. Donate or sell those pieces.

How many times have you said "well, maybe I'll wear it in the future?

If it's been a year and you're still waiting for that weird occasion you'll need red drop-crotch trousers, donate or sell it. 

Did you pay a lot for it?

This one is a trick question. If you don't wear it, it doesn't matter how much you paid for it! Let's sell that $200 Kate Spade top you bought after a few too many margaritas.

Is it from a high-end brand?

Consignment stores will pay good money for the big-name designer duds you just HAD to have from that sample sale. If your Rebecca Minkoff bag is collecting dust, head to Buffalo Exchange for a quick buck.

Is it from a store that's exclusively online?

Consignment stores will buy up clothes from Nasty Gal, ModCloth, Pixie Market, and other online stores in a heartbeat. If you don't wear it anymore, sell that shit, girl.

Is it from a department store?

Re-sell shops tend to be choosy about department store brand clothing. If it's from a designer collaboration like Simply Vera Wang from Kohl's, Alexander Wang for H&M, 3.1 Phillip Lim for Target, etc., you can probably sell items in good condition. If it's a lackluster piece from a no-name label, donate that ish.

Is it from Forever 21, H&M, or Zara?

Buffalo Exchange and the like are out-of-this-world picky about buying clothes from fast fashion brands. If it's not a new-with-tags item, or in mint condition, it goes in the donate bag.

Did you used to really love it and just can't bear to part with it?

Get a grip, woman! It's time to make room for new loves. BYEEEEE.

Is it vintage?

This is where things get tricky for me. It's much harder for me to give away cool vintage pieces, but just because it's vintage doesn't mean should keep it around.

Is it vintage and on-trend?

If your vintage pieces happen to be trendy at the moment, like fringy jackets, printed maxi dresses, or leather bags, try selling these items on a niche app like Depop. Depop is my favorite resell app. It looks like an Instagram feed!

Is it vintage and not-so-on-trend?

I bought a vintage velvet shrug at a thrift store. I dig it, but it's not particularly stylish and doesn't match the rest of my wardrobe. The style isn't popular enough to sell, so off to Goodwill it goes.

Do you have plenty of pajamas?

If you don't have any space in your closet for gym shorts, college sweatshirts, etc., save a few for pajamas and donate the rest. You don't need ten sleeping sweatshirts.
If you take anything away from this article, it should be that you shouldn't keep anything you don't wear. I don't give a shit if it's Proenza Schouler, Thakoon, or one of those other designer brands that no one has heard of and thus is fancy and pretentious. Get rid of the old and welcome the new, whether that's new-to-you thrifted duds or sample sale treasures.
What's your best piece of closet cleaning advice? Let me know in the comments.
---
Can I Still Shop At Nasty Gal If They Treat Their Employees Like Shit?
Saturday, July 4th, 2015
Generally, firing people because they are pregnant, and therefor cost more to have as an employee, is considered bad and illegal. Unfortunately, Sophia Amoruso, the self-proclaimed #GIRLBOSS and founder of Nasty Gal, figured this out the hard way. Nasty Gal was recently sued for firing 3 pregnant women and 1 man planning to take paid paternity leave.
Oops.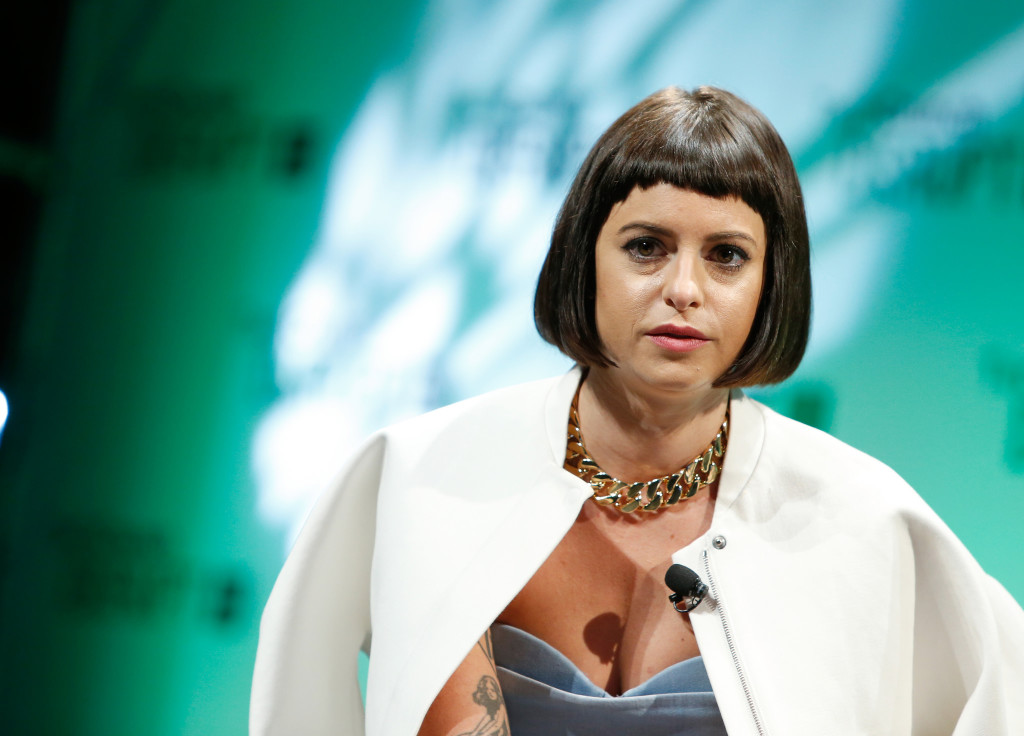 Even before the baby lawsuit, Nasty Gal's poor corporate culture caught the attention of industry insiders. In September of 2014, Racked, sighting anonymous reviews on Glassdoor, wrote that the company suffered from "pervasive low moral," "no employee appreciation," and "no clearly defined goals." As recently as May of this year, an employee lamented that the company is "a sinking ship."

Using context clues, we can go ahead and say that ethically, Nasty Gal lives up to it's name. Nasty.
But then again, LOOK AT THESE AMAZING CULOTTES ON SALE FOR $21 THIS WEEKEND: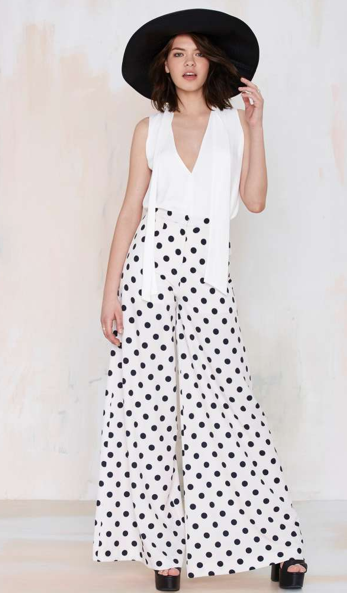 So here's the question…
I'm not a fan of companies that produce their clothing unethically. I don't shop at fast stores anymore for that reason. Fast fashion stores don't treat their employees fairly in factories overseas. Nasty Gal isn't treating their employees fairly stateside…they're just not paying small children pennies to manufacture their merchandise. I don't feel comfortable giving Forever 21 my money…but should I be uncomfortable giving it to Nasty Gal as well? Because honestly I want to buy this, this, and this right now.
Let me know what you think in the comments.
---
This Might Be The Easiest Way To Treat Yourself Without The Nasty Price Tag
Tuesday, June 30th, 2015
This is a sponsored post from Groupon Coupons.
If you're reading this blog, I know you're always looking for new ways to save your cash. Sure, you can shop at thrift stores. Yes, you can embark on a never-ending quest to find the best drugstore mascara out there. But sometimes, you've gotta have that expensive pair of shoes, even though they cost more than multiple trips to your favorite bottomless mimosa brunch place. Or after getting $3 lipstick on your teeth for the umpteenth time, it's necessary to splurge on the good stuff.
Bottomless brunch got me like…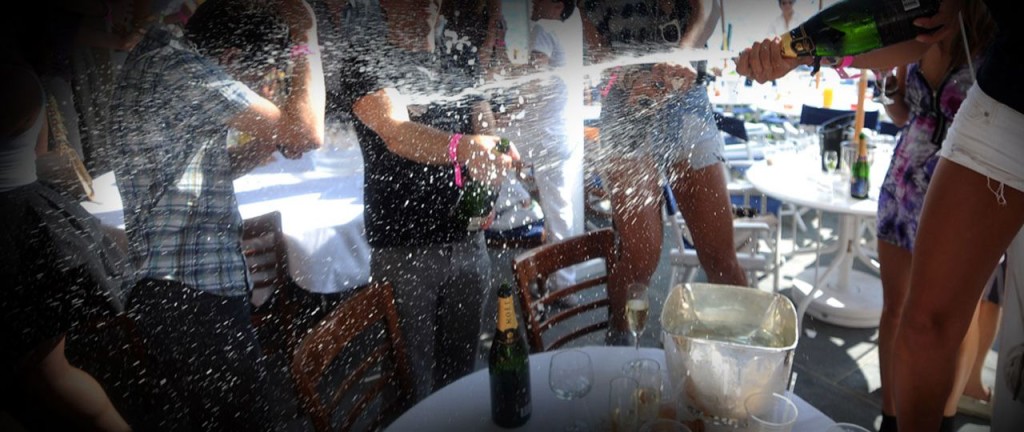 (source)
These moments tend to hurt the bank account a bit, but with an awesome and TOTALLY FREE new service from Groupon, appropriately named Groupon Coupons,  swiping your credit card at Sephora doesn't have to sting quite as much.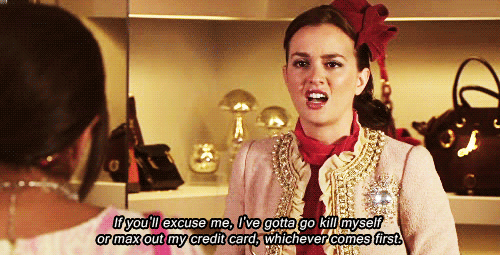 (source)
Can you ABSOLUTELY NOT LIVE WITHOUT your favorite primer that happens to cost STUPID monies? BOOM. Get a free primer extender fo FREEEE with a Sephora Groupon Coupon. Primer not your thing? How about a free sample of Bare Minerals when you purchase a kabuki brush? You know you want it! We've all seen that "swirl, tap, buff" infomercial circa 2007. That sh** is mesmerizing.
I love fancy beauty products as much as the next woman, but I'm personally going to treat myself to a Macy's Herald Square shopping spree. That designer shoe sale section is about as close as I'll ever get to Carrie Bradshaw just popping into a store and casually buying a pair of Manolo's like, "K, see you later $500!" With Macy's 4th of July Groupon Coupon, you get an extra 20% off already reduced merchandise. And that means this bitch is buying herself a pair of clearance mid-priced designer shoes from last season. I'm living in the lap of luxury, baby.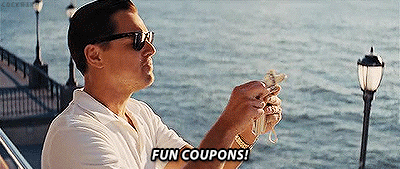 (source)
So what are you waiting for? Go get your Groupon Coupons, y'all! Because every once in awhile, you need to treat yourself, with the help of coupons like your Midwestern mother taught you.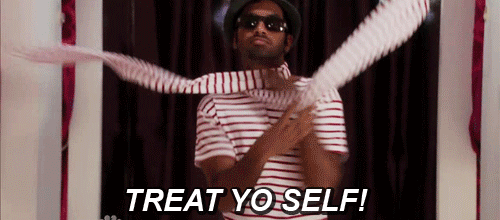 (source)
---
Celebrate Marriage Legalization With These Stylish As F**k Gay Wedding Photos
Friday, June 26th, 2015
Today is a historic day in the United States, because in case you haven't heard, gay marriage is now legal in all 50 states! Obviously the queer girl founder of this blog is jumping for joy, but incase you need a bit more visual stimulation to get the happy tears flowing, here's some STYLISH A F**K same-sex marriage photos to gaze upon.
LOOK AT THAT FUCKING FASCINATOR AND THAT COLOR-BLOCKED SUIT.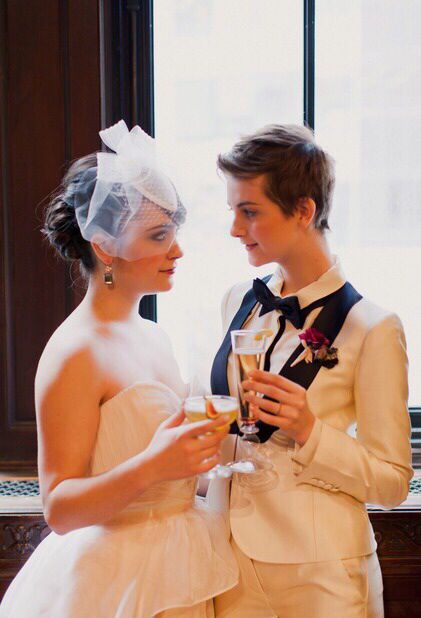 THAT PINK TIE. THAT SKINNY TIE. THOSE SUSPENDERS. THOSE MOTHER FUCKING BANNERS.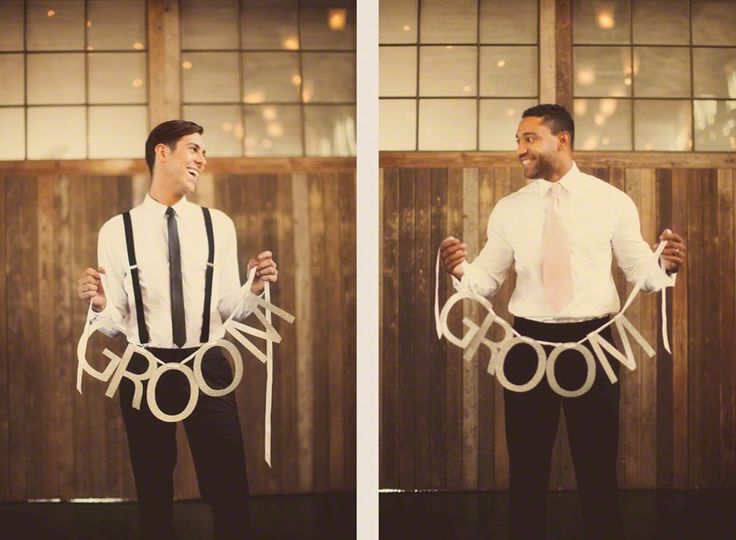 I'VE NEVER LOVED BOHO LESBIAN CHIC SO MUCH.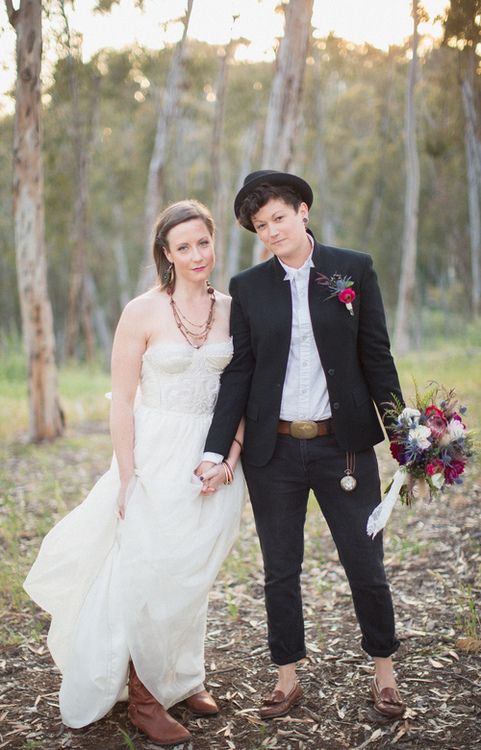 CAN'T GET ENOUGH OF THESE PATTERNED SHIRTS AND BOW TIES RIGHT NOW.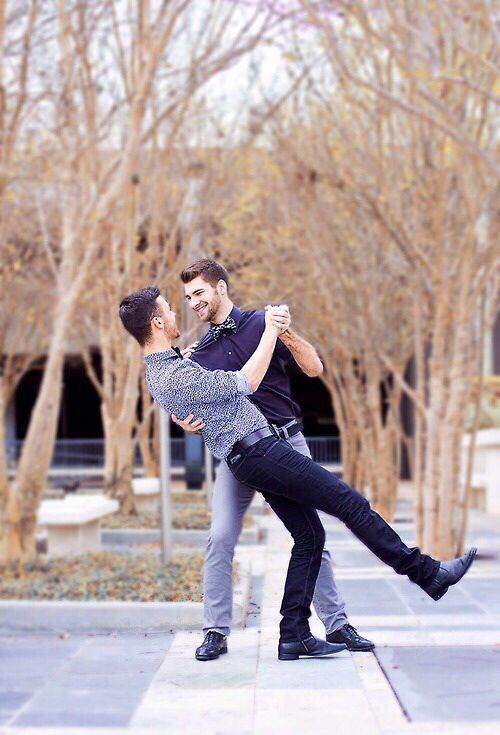 ROMANTIC GAY BEACH VIBES FOR DAAAAAAYZ.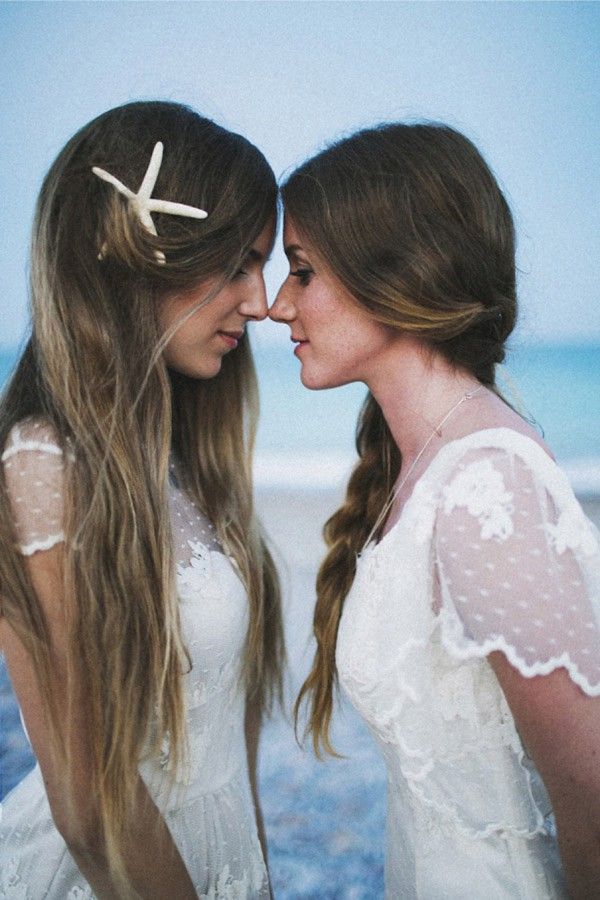 **SO STYLE, MUCH CUTE, WHAT EVEN, CAN'T HANDLE**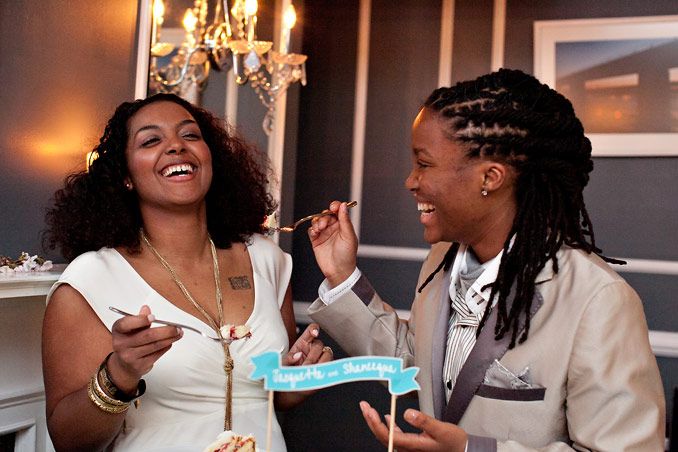 FLOWER CROWNS ARE NOT JUST FOR MUSIC FESTIVALS GUYS, THEY ARE FOR BEAUTIFUL, PROGRESSIVE A.F. WEDDINGS.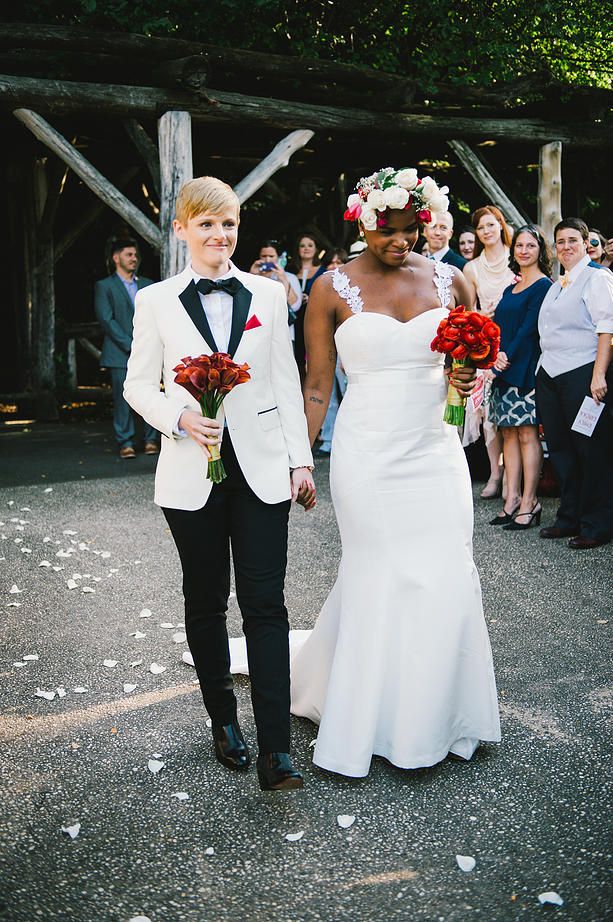 THE BEST POP OF COLOR I'VE EVER SEEN.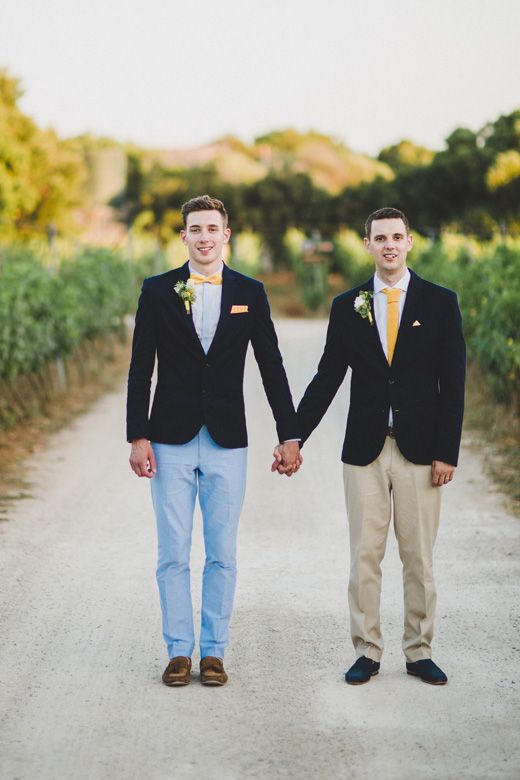 LOOK AT THOSE CROWNS AND THAT TRICKED OUT BROOM.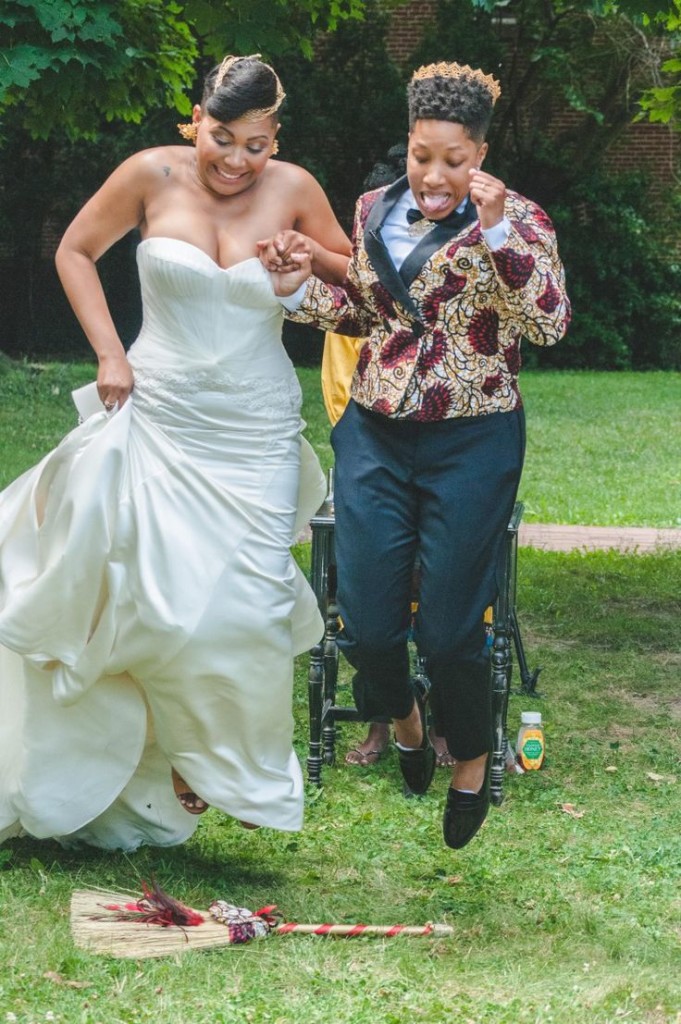 ALL GOLD EVERYTHING AND AWESOME FUCKING BOLEROS FOR THIS LESBIAN WEDDING.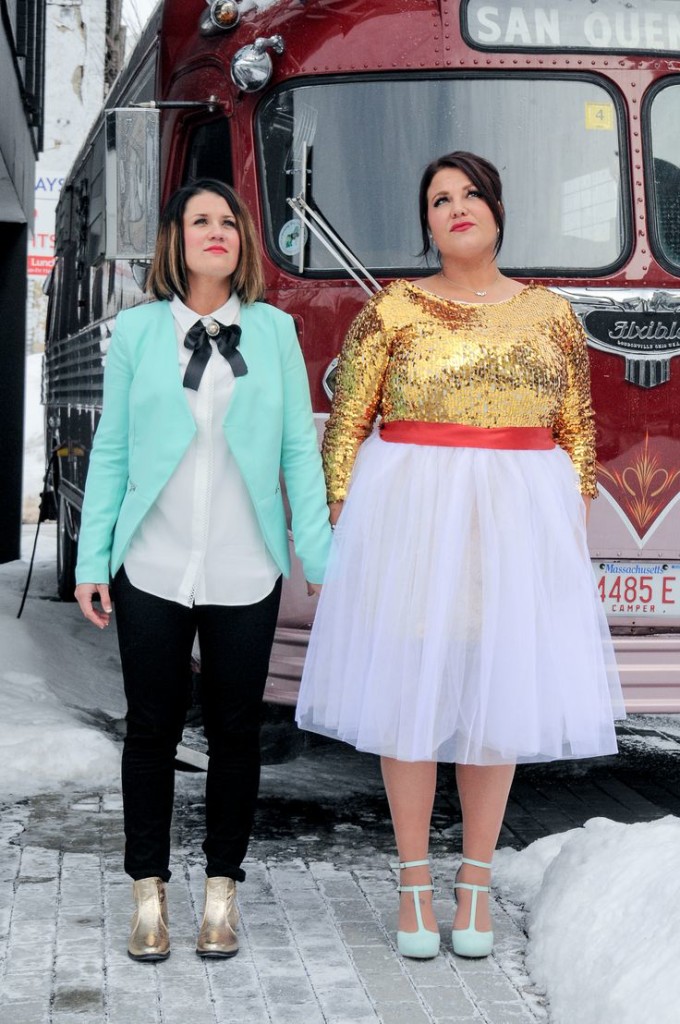 HULA HOOP IT OUT, HAPPY COUPLE, YOU DESERVE IT.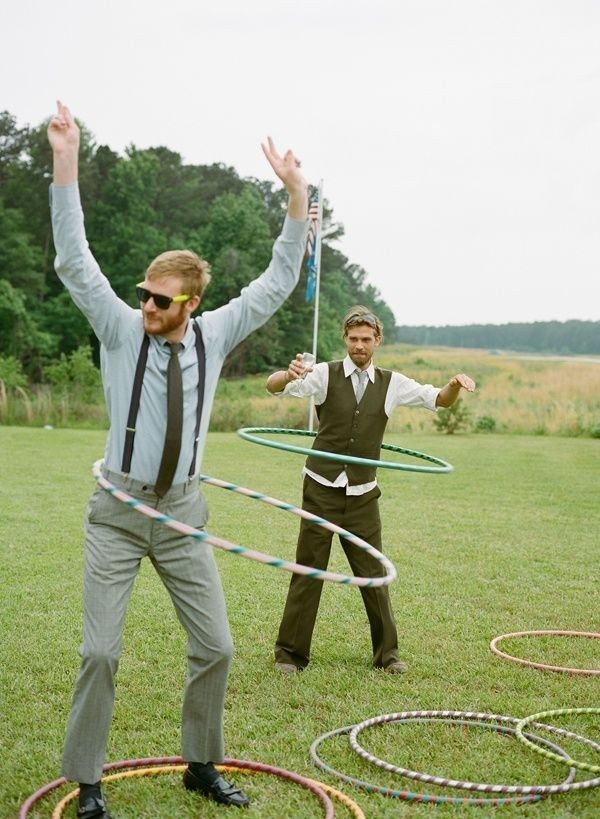 PLZ GIVE ME THOSE SHINY-ASS SHOES RIGHT NOW, SEXY MARRIED MEN.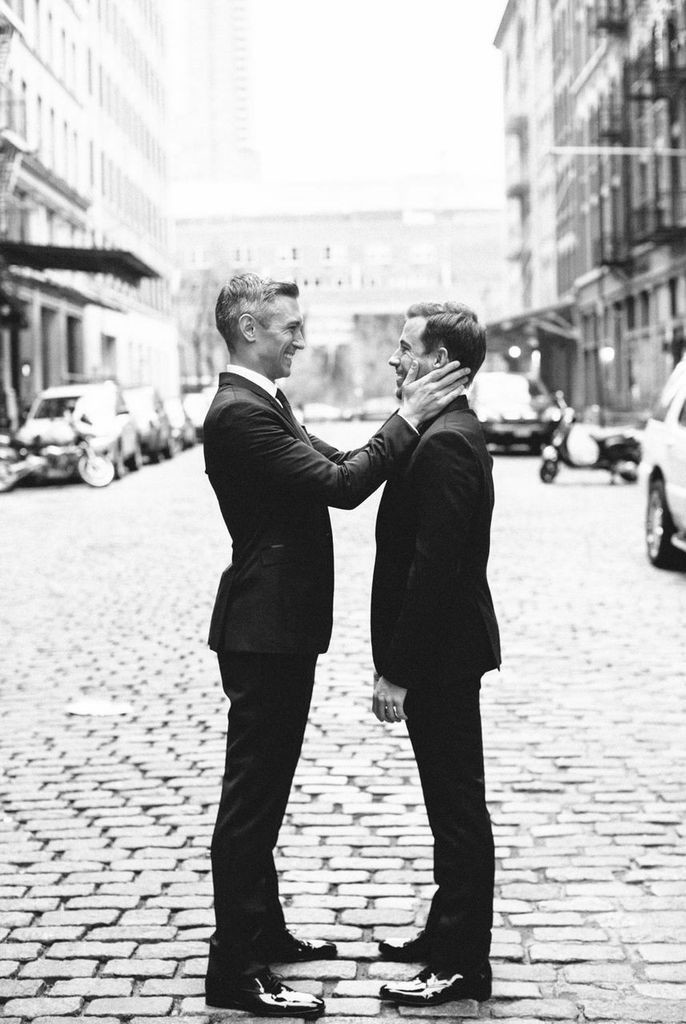 ALL OF THAT TWEED, SO MUCH OF THE LOVE, DAPPER AS FUCK.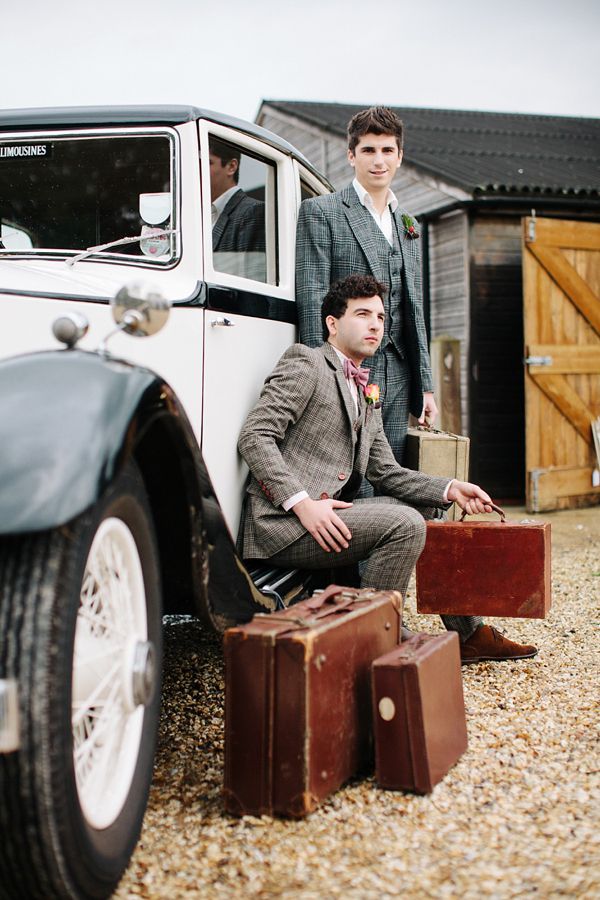 CASUAL GORGEOUS BEACH WEDDING PERFECTION RIGHT HERE.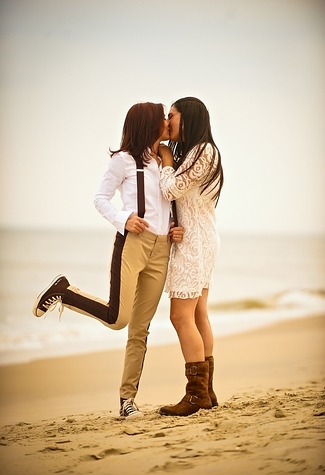 OFFICIALLY OBSESSED WITH FASCINATOR VEILS NOW, TBH.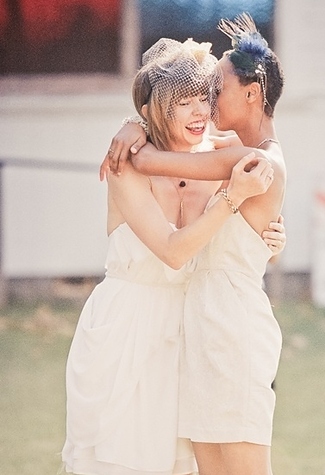 GIVE ME ALL THE DRAMA, CHESSBOARD WEDDING QUEENS.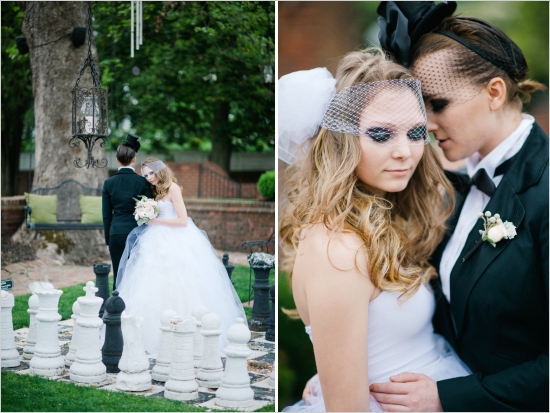 LOOK AT ALL THESE FUCKING SOURCES:
(1, 2, 3, 4, 5, 6, 7, 8, 9, 10, 11, 12, 13, 14, 15, 16)
---
THE BEST OF THE BEST
ADVERTISEMENTS
PINTEREST
INSTAGRAM